Megapari bingo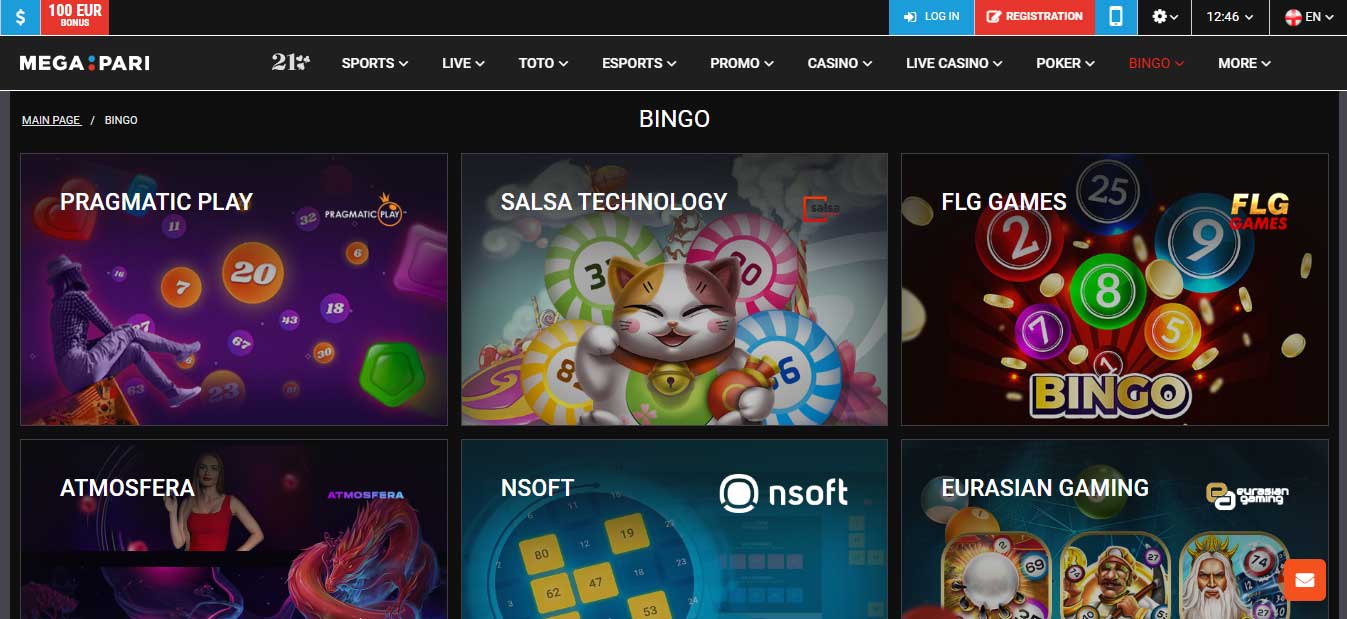 Megapari is a highly respected operator for real money games and sports betting. Since its establishment back in the 2019th year, this Cyprus-based company has announced to progress as much as possible to provide a giant portfolio of services for its global audience. It seems that the operator has kept its promise. Because today ordinary casino games and live bets are just a few of the amazing Megapari services you can use. Let's check out one of the rest options with real money to win extra cash in Megapari.
Is there a Megapari bingo service?
In Megapari bingo service is not just available, but provided at full value. Although many global operators have closed their bingo sections for the countries with restrictions, there's no such limit in this Cyprus-hosted gambling house. You can take benefit of numerous bingo options and games in Megapari. Moreover, the bingo service is so large and attractive here that it has its own section in the main menu rather than just a representation of several bingo games within the general Casino lobby. Find the Megapari bingo category at your top side of the screen.
What are the Megapari bingo services?
When you click on Megapari bingo within the general website menu you will see two things. First of all, it is the list of the providers. In this operator, the bingo assortment of games is especially designed by the following leading developers: Atmosfera, Caleta, Nsoft, Salsa Technology, Zitro, MGA, Eurasian Games, Lottorace, etc. When you appear in the Megapari bingo section you will see the entire list again. By clicking on any of the developers you can make your own selection of a concrete bingo game. In total there are more than 30 different options, including hot titles such as Keno, Bingo 37, Lucky Six, Next Six, Burning pearl bingo, Neptune treasure bingo, and even Crypto Mania bingo where the bets and the payouts are processed with 20+ different cryptocurrencies.
Yes, it does. Megapari has opened a whole section with bingo games. You can find it in the top general website menu placed between the poker and the Megagames categories.
Numerous developers have supplied this operator with bingo games. Among them, you will see names such as Caleta, Salsa Technology, Zitro, MGA, and many more.
In Megapari there are classical bingo games with numbers, international bingo sessions, and even Keno titles from different studios.
Yes, bingo is an easy game with giant final total prize pools. Though, it takes a lot of luck to get the big prizes.
Yes, you can. Just like all the rest games the Megapari bingo titles are available in a real money mode, as well as in a classical demo mode where you can play with virtual chips.