Christine Mboma became the first woman to win a Sports Personality Award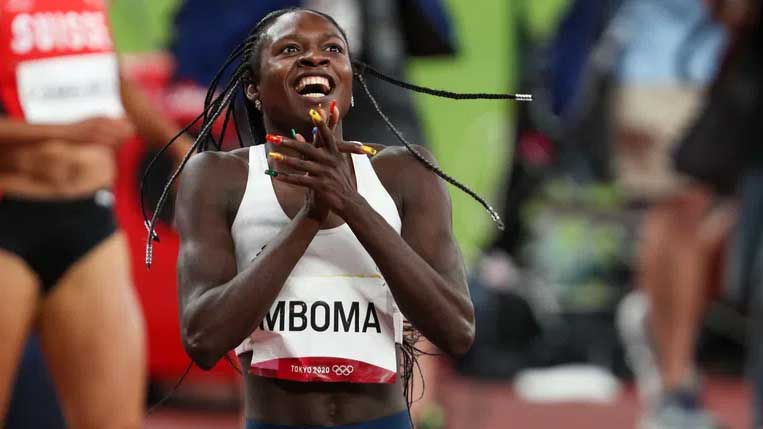 Namibian sprinter Christine Mboma has been named BBC's African Sports Person of the Year for 2021, making her the first woman to win the award in its long history. The 18-year-old became the first Namibian woman to ever win an Olympic medal when she took silver in the 200m star final in Tokyo last year. She also improved the girls' world record in the 200 meters.
"I feel great and I'm really proud to be a Namibian. I dedicate this award to all Namibians. It's a reward for all the hard work I've done. "

Mboma overtook Kenyan runners Eliud Kipchoge and Faith Kipiegon, South African parachutist Ntando Malangu, Senegal goalkeeper Eduard Mendi and South African swimmer Tatiana Schoenmaker in the fight for the prestigious award.
Mboma is the second Namibian to win the prestigious award. So far, only sprinter Frankie Fredericks, who triumphed in 1993, has achieved this.