Marco Serra is moved by the Milan players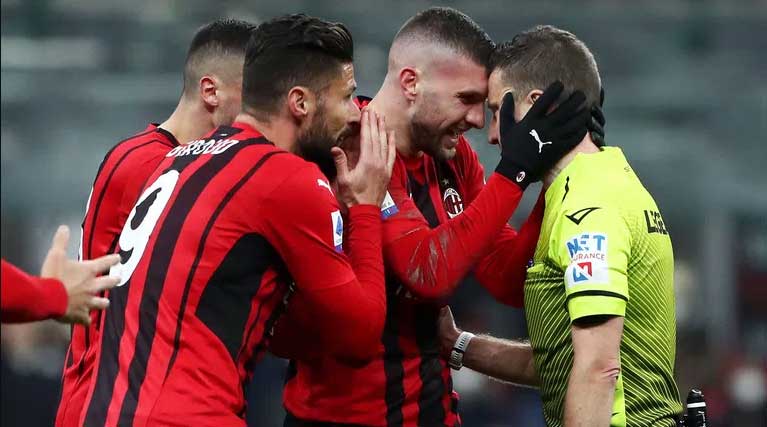 Italian referee Marco Serra recalled the events of his blunder from the match between Milan and La Spezia, when the winning goal of the "Rossoneri" was not counted due to his referee signal, after which the "Eagles" in turn reached the goal of success with 2: 1 .
However, after the match, several players of the Milan giants decided to comfort the overwhelmed referee, who immediately realized his mistake.
"The consolation on the part of the Milan players was a beautiful gesture, but I was stunned and only realized it the next day. Now I can't wait to lead the match again. In my head it is a mistake with the advance.
I focused on the clash between Ante Rebic and Simone Bastoni. That's why I didn't see Junior Messias, who was about to shoot. After my signal from the referee, I hoped that Messias' blow would not come in. In this case, VAR can do nothing. This is probably the worst mistake that can happen to a goalkeeper in the presence of VAR. Rebic's encroachment?

I think at first he wanted to strangle me, but then he immediately realized, as a man, that he, too, had made loopholes in his career. When Emmanuel Jesse swung to shoot for Spice's winning goal, I said to myself, "I can't believe it."
After the match, several Milan players came to me. Alessandro Florenzi, who was as devastated as I was, hugged me. Then Davide Calabria, Theo Hernandez and Braim Diaz also came and told me to recover and react because everyone is wrong. Zlatan Ibrahimovic also came to me. The main thing he said was: "Now show that you are strong. You have to be like that, react. "
I was very pleased with these gestures. I don't think it was until the next day that I realized what they had done for me. Did I manage to sleep after the match? An hour on the couch. One of the messages I received made me smile. It said that it was better for all the bad luck to happen to me in one match than to have it in every match, "Sera told Sky Sport.