Rashford is in talks with Man United over a new contract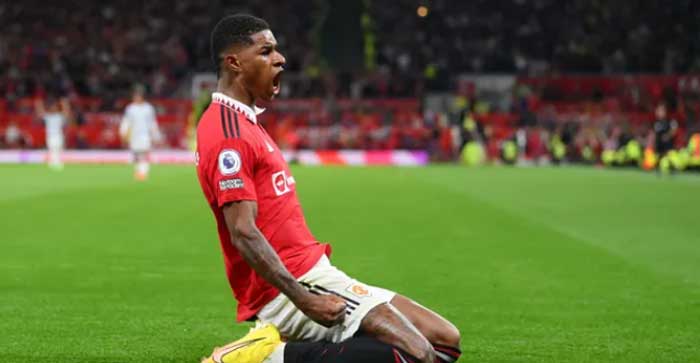 Manchester United
and Marcus Rashford are in intensive talks over a new contract for the striker. The club is confident that it will tie the player to a new contract. The striker is currently on £200,000-a-week, with his wages expected to rise.
However, Manchester United's club bosses are reluctant to offer more than £300,000 a week and disrupt their wage structure, as the so-called "Ronaldo rule" is already being enforced at the club.
It is understood that manager Erik Ten Hag is trying to introduce a salary cap to prevent problems related to dressing room tensions over giving some players exorbitant wages at the expense of others.
In the same way, negotiations are currently underway with the Spanish goalkeeper David De Gea, to whom the new salary rules have been clarified.It is unclear how this will affect the negotiations, with Rashford and Manchester United yet to clarify a number of issues, but the club are unfazed by the situation and feel both sides want the same thing.
Rashford's contract was due to expire this summer, but the Red Devils have triggered an option in his contract to extend it by a further 12 months. There has also been talk of French side Paris Saint-Germain's interest in the Englishman, but it seems more likely that he will continue to play at Old Trafford.
The striker has been in great form for Manchester United this season. He scored 16 goals in all competitions, including eight in the Premier League, netting against Liverpool, Arsenal and Man City.
Along with his stunning form, Rashford also broke a record that stood for 64 years by becoming the first United player since Denis Violette in 1959 to score in nine consecutive games at Old Trafford. The player himself spokes flattering of the changes brought about by Ten Haag's arrival, as well as his rapid impact on all aspects of the club.
Choose your bookmaker from
here
...