Sergio Ramos admitted that it was difficult to adapt to PSG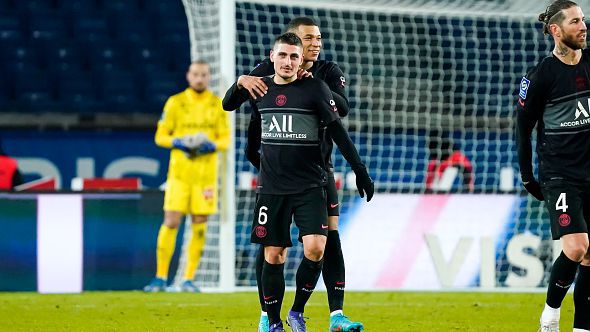 Spanish ace in the defense of Paris Saint-Germain Sergio Ramos scored his first goal for the French grandmaster in the 4-0 victory over Reims in a match of the 22nd round of Ligue 1.
The former Real Madrid captain started for the first time as a starter for his new team and played an entire match.
"I am glad that we won, and that I started from the first minute and stayed until the end. I'm happy for my goal, of course.

I hope to score a lot more. I like the home matches, to feel the support of the fans. Now it is very important to improve my physical shape in order to give the team the best version of myself.
The best half of the season is approaching, when trophies are won, and we are in the battle for three - the championship, the cup and the Champions League. I admit that it was difficult for me at the beginning, as I had been at Real Madrid for a long time before that.
But I found the balance and I'm psychologically well, "said Ramos.