Paripesa Mobile App



Paripesa is a new modern bookmaker in the global online betting market. It debuted at the beginning of the 2019th year, and since this time, the betting house has been determined as a fast-progressing and potential to become one of the leaders in the international casino operators. This company has plenty of users registering and playing every day. And such a huge success has been probably possible mainly due to the gambling house's decision to offer an amazing mobile service, too. In this Paripesa Mobile review, you will find out everything you need to know about playing in Paripesa on the go.
Mobile Website



The first option Paripesa offers to its big audience is a classical mobile browser version. This is 100% compatible with Android, iOS, Windows Phones and Blackberry smart device platforms. It doesn't matter what your mobile device OS uses. It doesn't matter what year it was released or how modern it is. What matters is whether the mobile device is smart and whether your internet connection is reliable enough. Paripesa Mobile App is a classical web-based application. You don't need to download or install it. This means that you don't have to meet any technical requirements, either. To access Paripesa mobile website platform, you should only use your favourite mobile device browser. Open it and type Paripesa casino brand name. Then, open the first link you see in the search engine result list. You are going to be redirected to the Paripesa website, which looks like the original desktop website, but comes in a lighter version. This light version is supposed to fit your mobile device speed and technical specification. In addition to these, the mobile website version fully adapts to your mobile device screen.
Paripesa Mobile Apps
There's one more option for you to play Paripesa games and to place a bet through this bookmaker on the go. However, such an option is valid and accessible only for Android gambles. In other words, here's where we are talking about a modern Android native application. Paripesa Android App is compatible only with Android devices. You have no chances to download and install it on a Blackberry device or an iPhone, an iPad, etc. Speaking of which, there are some technical requirements Android gamblers should meet, too.
Paripesa Mobile Android App Installation Guide
Paripesa Android App is compatible only with these Android devices: iOS Android of at least 5.00 Version and free disk space on your device of at least 35.5 MB. Here's how to download and install the app on your Android tablet or smartphone step by step.

- Open Paripesa mobile website on your Android device.
- Make sure you meet the technical requirements.
- Then, go to the link App for smartphones. It is located at the top left corner of your mobile device screen.
- Click on the button that allows you to download the application.
- Before that, make sure to go to your device settings and enable the download from unknown sources.
- Attention: Paripesa website is not a risky source for downloads. However, it is determined as an unknown because the only known sources according to Google policy is the official Google Play App Store.
- When you click on the downloaded file, the installation process will automatically start.
- You will receive the app on your device home screen.
- Click to open it and use your login credentials to enter your account balance if you have already registered through the desktop or the mobile website version or just open a new account.
- Enjoy an amazing experience with Paripesa Android App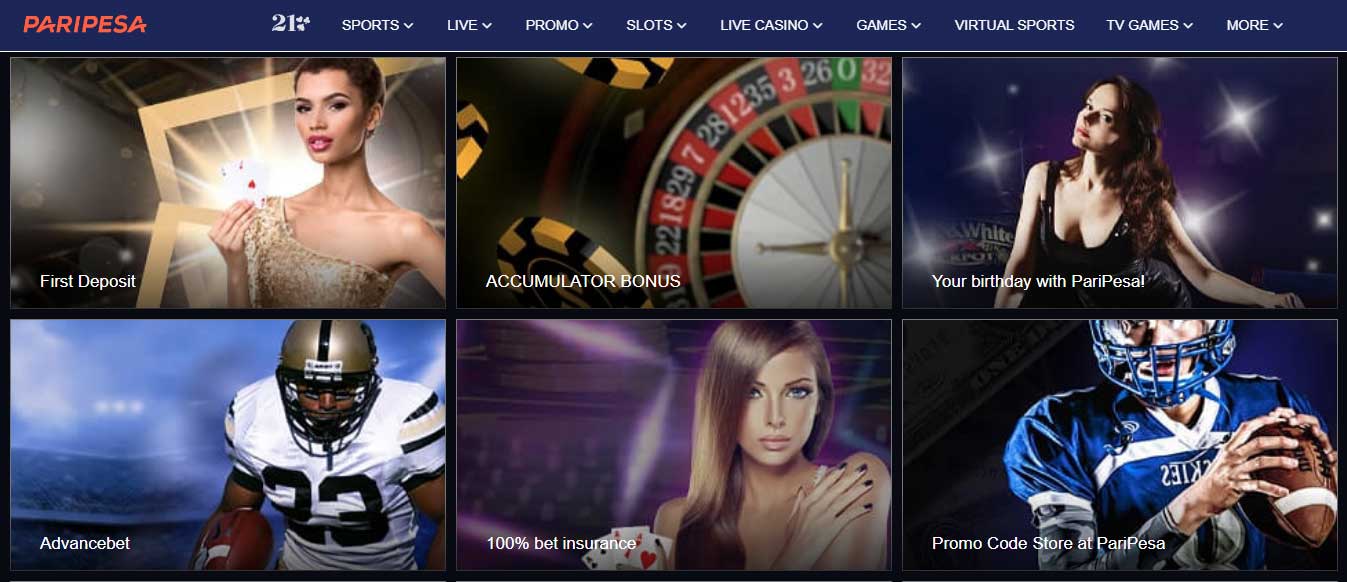 Please, have in mind that Paripesa doesn't offer a specially tailored mobile bonus for all mobile gamblers. However, those of you who will use the platform on the go can opt for all the special offers listed in the bookmaker's official desktop website, including Paripesa First Deposit 100% Sports Bonus up to 100 EUR, Paripesa Accumulator bonus, Paripesa First Deposit Casino 100% Deposit Bonus up to 1500 EUR + 150 Free Spins, Paripesa Bonus for a series of lost bets, Paripesa 100% Insurance Sports betting bonus, Paripesa Advanced Bet Bonus, Paripesa Birthday Bonus (personal offer), Paripesa Daily 25% Deposit Bonus, Paripesa VIP Cashback Bonus.
In addition to these, the Paripesa development team has done everything possible to offer all of the official desktop services and options for mobile users, too. This means that if you are going to play and bet on the go, you will not be limited with any of the operator's general settings, sports betting marker coverage options, the gambling house's casino games, including the live casino games, the high odds in the football betting section, the variety of virtual sports products, the lotto and the Bingo games and many more. On the other side, there are a couple of extras promoted for the Paripesa Mobile players who will decide to use the Paripesa Android Mobile App:

- Live notifications for the latest news, the upcoming hot sports events, the newest promos in the bookmaker's or the casino section.
- Less mobile data traffic is needed and used if you use the Paripesa Android App rather than the classical mobile website version.
- High-speed access to your bookmaker's account with one click only. Rather than typing the casino brand name in the browser search engine section, you should only click once the Paripesa Android App icon on your mobile device home screen.
More for Paripesa .....
Yes, you can. You can play casino games and place sports bets in Paripesa through a mobile website version or a native app.
Yes, there is. You can find the Paripesa Android Mobile apk file uploaded on the company's official website.
Unfortunately, you cannot do that. This bookmaker hasn't developed any Paripesa Apple native applications. But you can use the mobile website version on your iPhone or iPad.
Yes, you can. The universal Paripesa mobile browser version is fully compatible with Blackberry mobile devices.
The casino game will be paused at the moment you hang up the phone call. Once you finish your conversation, you can come back to the mobile platform and start the game from the moment you paused it.