10 years of Diego Simeone at Atletico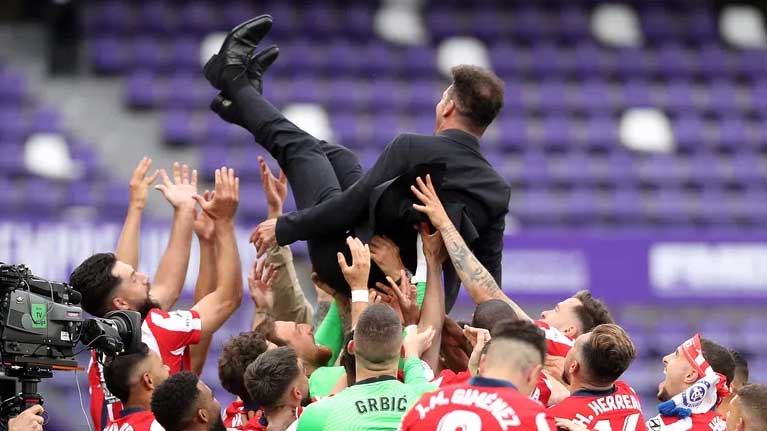 Today marks exactly 10 years since Atletico Madrid voted in favor and appointed Diego Simeone as coach. The emotional Argentine took over Madrids just before Christmas 2011, replacing the unconvincing Gregorio Manzano. At that time, the Rohiblancos were only tenth in La Liga and had not become champions for 15 years.
In his debut, Cholo reached only 0-0 against Malaga, but soon after the team changed. At the end of the season (2011/12), the Athletes triumphed in the Europa League after a 3-0 win over Athletic Bilbao in the final in Bucharest.
Seven more trophies followed with Simeone on board, including two championship titles (2014, 2021), another from the Europa League (2018), two European Super Cups (2012, 2018), the Spanish Cup (2013) and the Spanish Super Cup. (2014).
Separately, Atletico Madrid twice reached the final of the Champions League - in 2014 and 2016, but both times lost to Real Madrid.
According to the information, Simeone is currently the highest paid football coach with a salary of about 43 million euros. His contract is until the summer of 2024.