1xBet Has Fantastic Wheel of Fortune Prizes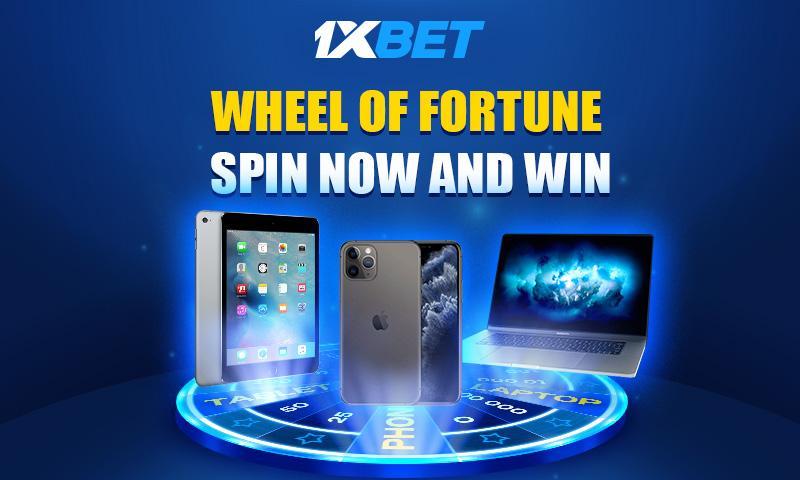 Thousands of enthusiastic betting fans choose the renowned bookmaker 1xBet for the opportunity to earn money daily. Players have recently started paying more attention to the unique benefits of bonus games, with the exciting Wheel of Fortune standing out from the bunch.

To participate in 1xBet's Wheel of Fortune game, you'll need to fulfill two primary conditions:

1. Sign up at 1xBet or log in to the official website.

2. Deposit an amount to wager.

The game is straightforward, with simple game mechanics. First, you'll need to choose how many wheel spins you want. Then, click on the "Buy" tab and the "Spin" button. After that, it's down to luck and how often you play. One spin can bring you bonus points which you will be able to use for new bets. But that is not all: it can also provide you with one of the fantastic prizes!

The impressive prizes include the latest top-end Apple devices and equipment:

- MacBook Pro.

- iPhone 11 Pro;

- iPad Mini;

Moreover, 1xBet gives active players extra points and additional spins of the Wheel of Fortune, and you can win bonuses after several wins in a row.

Now's the time to join the fantastic 1xBet promotion, make a deposit, and win by spinning the Wheel of Fortune!