Alexander Zverev believes that he is already a different player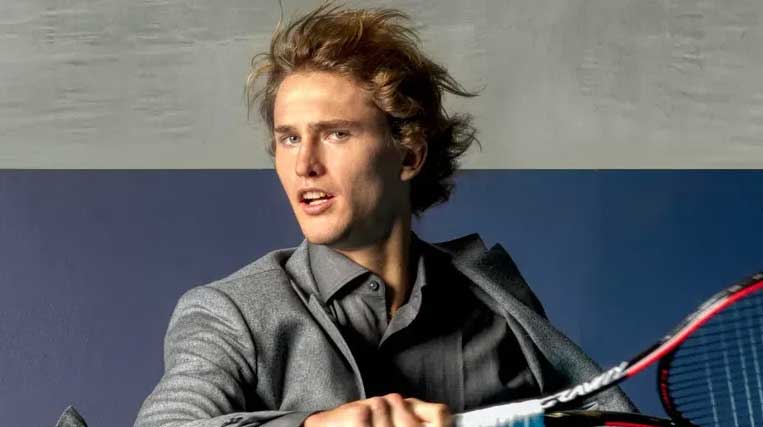 The best German tennis player Alexander Zverev believes that he is mature enough to build on his success. World No. 3 wants to use the strong final of 2021 as the basis for the best season of his career.
Zverev has won six titles this year, including Olympic gold in Tokyo, as well as two Masters titles in Madrid and Cincinnati. He also finished the memorable season with success at the ATP Final Tournament in Turin last month.
The German won the Finals in 2018, but performed poorly in 2019.
"I was too young then. At the start of the 2019 season I was only 21. Now I feel that I am a different player, but I am also a different person. I have a lot more experience both on and off the court. I know how to deal with the media a little better. "I know how to deal with stress better," he added.

"After the Olympics, I continued to play great tennis. I hope to use this moment in 2022 and hopefully this will be the best season of my career so far," said the German.
24-year-old Alexander Zverev will start in 2022 as captain of the German team at the ATP Cup in Sydney. He and his teammates are in Group C and will start their participation against Great Britain on Sunday, as Zverev will face world number 12 Cameron Nori in the second individual match. The other teams in the group are Canada and the United States.
After Zverev's success in 2021 and Daniil Medvedev's victory over No. 1 Novak Djokovic in the US Open final, the new generation seems to have the upper hand over the old champions and the German predicts a very exciting year for the sport.
"For the first 6 months of the season, Novak dominated. In the last six titles have been much more contested. Novak, Daniel and I fought for them, "Zverev said.
"I can't wait for the season to start," he concluded.