Alfa Romeo showed its car in Formula 1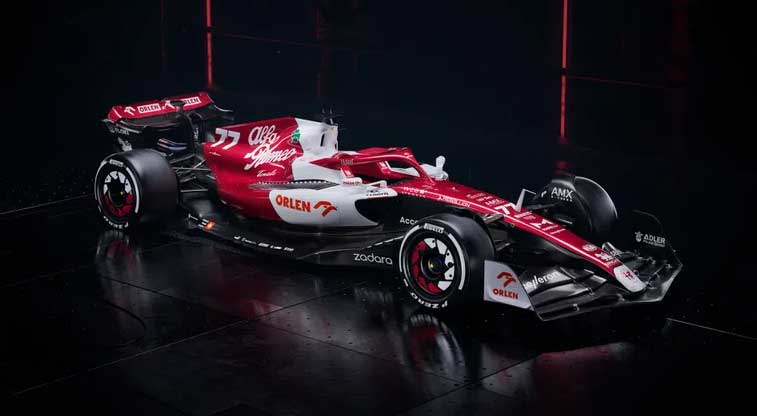 After Alfa Romeo participated in the first pre-season test in Formula 1 for 2022 with camouflage colors, today the Hinville-based team showed its official colors for the new season.
The team retains the traditional red and white for the brand, and red will occupy most of the surface of the car, after white has dominated in recent years. The entire nose, halo and bonnet will be red, and white will be present in a small part of the side air intakes.

In the first test of "Catalonia" Alfa Romeo made only 175 laps due to several technical problems, which, however, was not the worst achievement in the three days in Spain. It was for Haas, whose pilots made 160 laps, also due to technical problems.
Drivers of Alfa Romeo in 2022 will be the upcoming Mercedes Valteri Botas and Guanyu Zhou. The Chinese is the only rookie on the starting grid in the new season.
The second and final three-day pre-season test in Formula 1 for 2022 will be held in Bahrain between 10 and 12 March. Eight days later, a new campaign will be launched with the Bahrain Grand Prix on March 20.