Alize Cornet defeated the uncertain Muguruza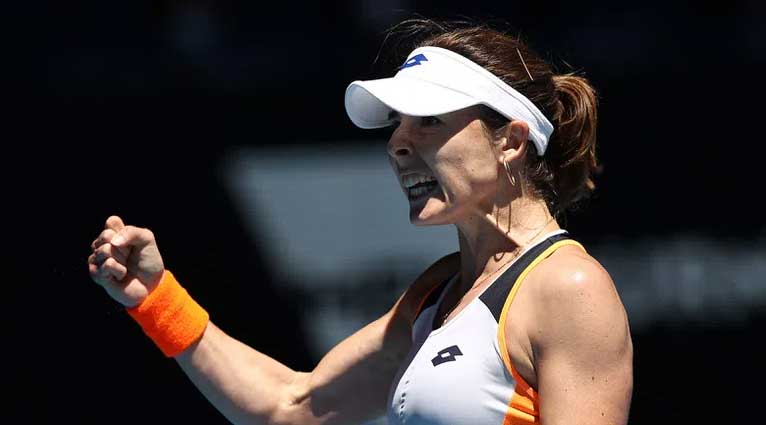 Alize Cornet presented the biggest surprise since the start of the Australian Open for women. The 31-year-old Frenchwoman eliminated the third in the world Garbine Muguruza with 6: 3, 6: 3. With exactly the same result, Cornet eliminated Victoria Tomova at the start in Melbourne.
Mugurusa was disappointed with her performance and did not show for a moment why she was considered one of the favorites in the tournament. The Spaniard made 33 unprovoked mistakes and never once had the opportunity to break through. Both made 17 winners, but Cornet was much more efficient both on service and return.
The Frenchwoman, who is out of the top 60 in the world rankings, started very confidently and made an early breakthrough. She got the most out of Muguruza's many mistakes and quickly took the lead with 5: 2, after which she had two set points, but the Spaniard reflected them.

In the second set, Muguruza was on par until the fifth game, when he missed a few easy balls again and Corne tried. The French tennis player did not show any hesitation and at 5: 3 forced her opponent to serve to stay in the match. Muguruza had already given up and lost the last game to zero.
"I felt amazing throughout the game. I was very focused and played at a really high level. Even when I led with a set and a break in the second, I did not relax. In two days I have a birthday and I made a nice gift.
I am proud to have such a long career. The experience definitely helps me. Today I said to myself that I want to have fun on the court and it worked out ", Cornet shared after the victory.