Arsenal are monitoring the situation with Morata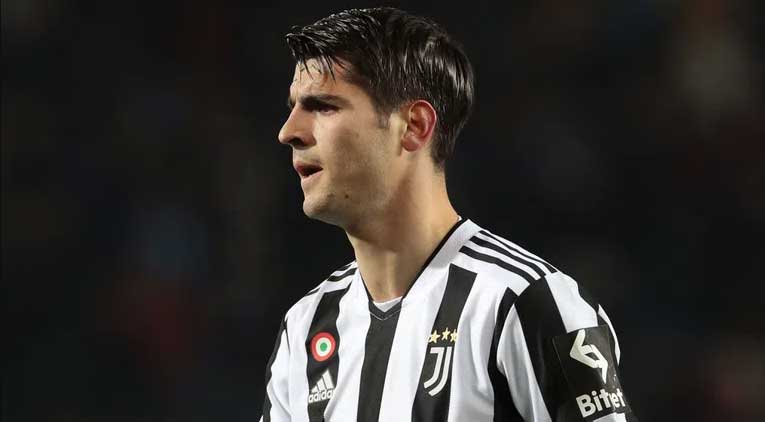 Arsenal are closely monitoring the situation with Juventus striker Alvaro Morata, writes "Tutomercato".
The Spaniard plays on loan at Turin from Atletico Madrid, and the contract between the two clubs expires in the summer.
At this stage, the future of the player is quite unclear, as it is unknown whether Juventus will try to buy his rights permanently or will return him to Wanda Metropolitano.

Morata was considered a safe departure in the winter, when Juventus attracted Dusan Vlahovic and the Spaniard was highly coveted by Barcelona.
In the end, however, Massimiliano Allegri blocked the deal with the Catalans and insisted that Morata stay.
The coach obviously had something in mind, as Morata has partnered well with Vlahovic in the lead so far, even improving his performance since the Serb arrived.
However, Morata's permanent stay at Juventus is still not very secure. Torino will have to withdraw a considerable amount to buy his rights, and in the summer the club is expected to have other priorities in its selection, so it may give up the 29-year-old Spaniard.

This could open the door for Arsenal, which is looking for strikers. The Gunners have serious problems at the forefront after parting ways with Pierre-Emerick Obameyang in the winter and Alexandre Lacazette's contract expires in the summer.
Therefore, the club is urgently looking for new additions in this area, and Morata would be a good option, as it is very likely that Atletico will agree to rent it again for a small amount.
However, attracting Mora to the Emirates could be a double-edged sword, as he has already had an unsuccessful stay in England with the Chelsea team. For the "blues" he recorded 72 games and 24 goals.