ARSENAL RELEASES OBAMEYANG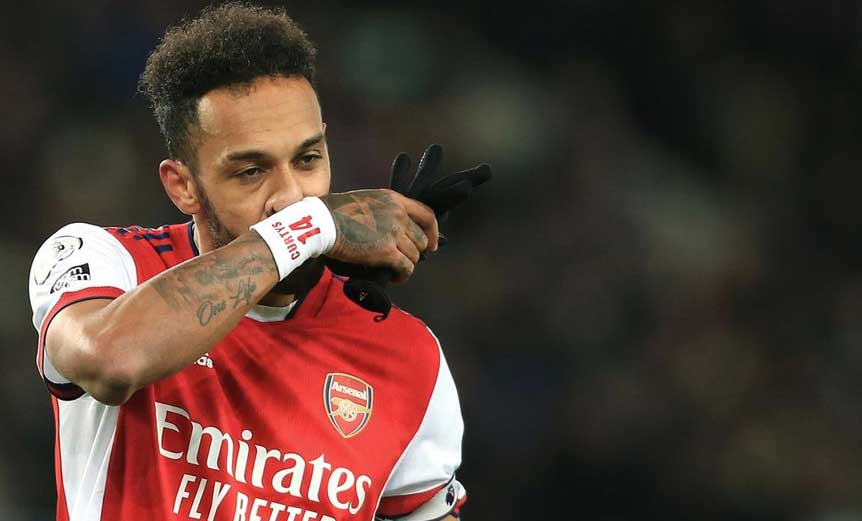 Arsenal striker Pierre-Emerick Obameyang has been released from the club ahead of schedule to join the Gabonese national team, manager Mikel Arteta told an online news conference.
Obamayang has fallen out of favor in recent weeks and not only has he not been included in the Gunners' squad for matches over the past three weeks, but has also lost the captain's armband after being accused by Arteta of violating internal discipline. The 32-year-old striker has scored just four goals since the start of the season, having not scored for Arsenal since October. However, he will have the opportunity to play with Gabon in the African Cup of Nations.

Theoretically, Arsenal could keep the player until January 3, but his release by Arteta means that he will not play in the match against Manchester City on January 1. "We received a letter from the Gabonese national team asking if it was possible to release him earlier. As he would not play against Manchester City and to keep him in the best physical shape, we allowed him to join his national team. That was the right decision, "Arteta explained.
"He is currently in the African Cup of Nations. He must be focused entirely on his national team. Now this is the best thing for him. Then we will decide match for match," said the Spaniard, hinting that the door to Arsenal is not is permanently closed to the attacker.
Arteta is currently recovering from the coronavirus he was diagnosed with earlier in the week. In tomorrow's match with Manchester City, the "gunners" will be led by Albert Steuvenberg.