Arteta: Dropping out is a big blow to our image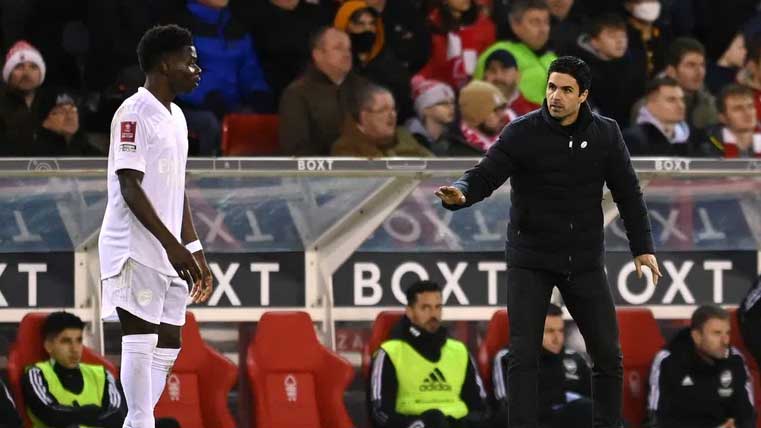 Arsenal manager Mikel Arteta has said the club's history has suffered a severe blow and the club's fame has been severely damaged by a 0-1 defeat to Nottingham Forest in the FA Cup. Arsenal, which is the country's record holder with 14 cups won, failed to strike even one goal in the door of the Championship League team and Arteta is disappointed that its players have not shown more desire.
"It's really painful," Arteta told reporters after the match. "This is a tournament that is very remarkable in our history and what we did with Nottingham is a big blow to our image. In the first place I am really disappointed with our performance. And not so much the attitude as the opportunities we created and determination to change the course of the match when it is difficult to play against a lower level team. We needed more drive, more hunger to win at any cost in any action, much more than what we showed. "

Arteta also said that defender Nuno Tavares, who was replaced in the 35th minute, was not injured. "I just wanted to improve the team's performance," said Arteta. "I know that such an action has consequences and will create some kind of relationship, but I had to make a decision to improve the team's performance so that the whole game does not go in any other direction."
Arsenal will play Liverpool in the semi-finals of the League Cup on Thursday, when it is the first match between the two teams, and on January 16 there is a derby with Tottenham for the championship.