Australia brings Nole back home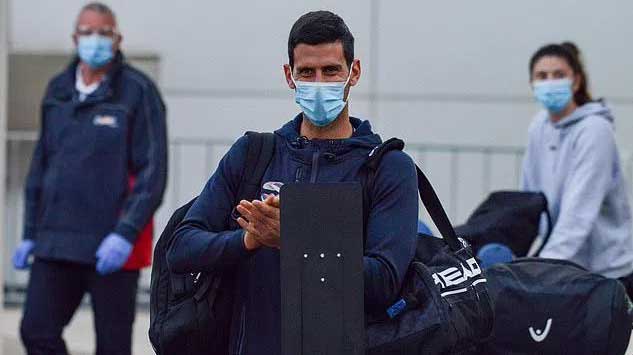 World No. 1 Novak Djokovic will have to present the medical exception at Melbourne Airport upon arrival, which allowed him to take part in the Australian Open without proving that he had been vaccinated against coronavirus. Failure to do so will put the Serb on "the next flight home," said Australian Prime Minister Scott Morrison.
Djokovic announced yesterday that he has received permission from the organizers of the Grand Slam tournament to participate and is leaving for Australia. The Australian Tennis Federation and the Victoria government said the Serbian tennis player was among 26 who applied for the exemption for medical reasons, but did not receive any special treatment in assessing his application.
"We are waiting for him to present the documents and evidence to support them. If it is not justified, then he will not be treated differently from all other citizens and will be taken on the return flight. There will be no special rules for Novak Djokovic or anyone and any other, "Morrison told a news conference.

The situation with the Serbian tennis star provoked numerous comments, as well as criticism of the organizers of the Australian Open.
"I think a lot of people in Victoria will be disappointed with the outcome of this situation. But the process is a process and no one gets special treatment," Victoria Sports Minister Jaala Pulford said after news of Djokovic's permission to participate.
Paul Anacon, former coach of Roger Federer and Pete Sampras, also commented on the topic. He believes that the two commissions that decide on requests for exceptions are anonymous.
"The two commissions do not know who they are talking about, but are considering the grounds. If this is observed, then this is the situation. But there will be many questions," Anacon said.
The expert thinks that Novak Djokovic will have to expect some tension from tennis fans in Australia, who experienced several closures during the coronavirus pandemic.
"But Novak does well when there is some hostility," he said.