Bagata resumed training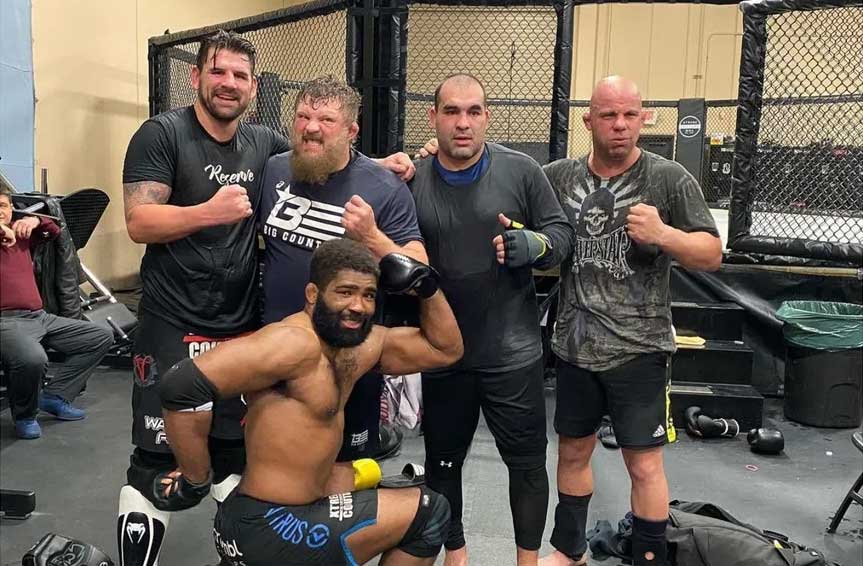 Blagoy Ivanov - Bagata, who is the only current Bulgarian fighter in the UFC, is apparently already preparing at full speed for the new season.
He shared a photo from the hall in the "story" on his Instagram account.
It shows that the Bulgarian fighter is in good physical shape, and next to him is another Bulgarian fighter - Atanas Dzhambazov, as well as Roy Nelson, a former UFC fighter and Belator in the heavyweight category.
We remind you that Blagoy Ivanov had a difficult 2021 year. He did not play a single match, and the reason was the many injuries.

He had to enter the octagon of the UFC 260 event, which took place on March 27, as his opponent was Marcin Tibura.
The match failed due to an injury of the native fighter in the left knee, which did not allow him to train normally.
In October, Bagata received a blow to his left arm during training, and medical examinations revealed a torn tendon.
Because of this, he underwent surgery in Las Vegas, where he lives and trains.
Apparently the recovery is going fast.
In the heavyweight rankings, the Bulgarian fighter is in 13th place.
The overall balance of Blagoy Ivanov is 18 successes and 4 defeats in MMA. He finished 12 matches before the final gong (6 by knockout and 6 after submission).
Since being part of the UFC, Bagata has recorded 2 wins and 3 losses. His last clash was on May 30, 2020, when he lost by a split decision to Tai Tuivas.