Barcelona exploded again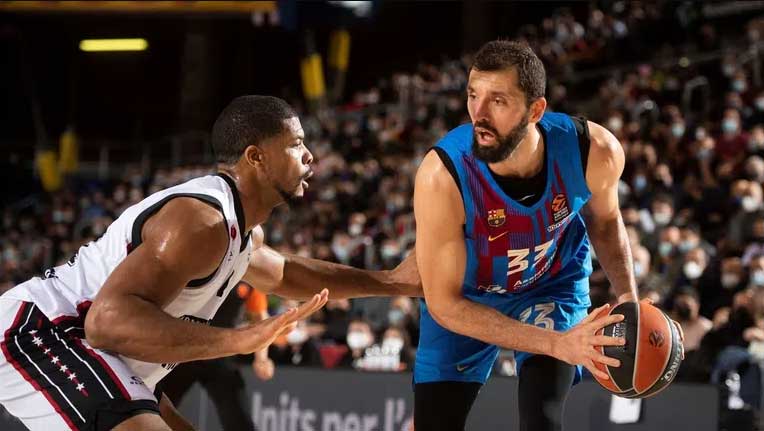 The Barcelona team made another mistake in the Euroleague after losing its host to Olympia (Milan) with the final 73:75 (14:14, 14:20, 26:13, 19:28) in a match of the 20th round of the most the strong club European tournament.
For the Catalans, this is the second consecutive loss in the race, after they fell heavily from the Basque Country at the end of last year. Thus, the alumni of Sharunas Jasikevicius no longer feel particularly at ease at the top of the Euroleague. They have a balance of 15 wins and 4 losses, but the second - Real Madrid, has an excellent opportunity to overtake them. The Whites have an asset of 14-3, having two games less than their big rival. Olympia is in 5th place with 11-6.

Barcelona's basketball players managed to gather their thoughts after a weak first half, which ended at 28:34 in favor of Olympia, and erupted in the third quarter, after which they already had a seven-point lead at 54:47. In the last part, however, the attack of the Italians started, and through triples by Sergio Rodriguez and Malcolm Delaney, the team regained the lead at 63:65.
The difference remained minimal until the last minute of the game, in which Delaney again showed an accurate aim and punished his former team with a new three-pointer to bring Olympia ahead at 70:74. Nikola Mirotic returned the three points behind the arch, after which Nikolo Meli scored only one of his two penalty shots before Niko Laprovitola missed a shot for the victory.
Sergio Rodriguez finished with 18 points and 4 assists in 20 minutes in favor of the winners. Malcolm Delaney added 15 more points, with Niccolo Mellie, Kyle Hines and Ben Bentil with eight.
Kyle Kuric led Barça with 22 points and 5 rebounds. Nikola Mirotic scored 18 more points, while Brandon Davis and Rokas Jokubaitis scored 11 points each.