Beat Foitz triumphs in Beijing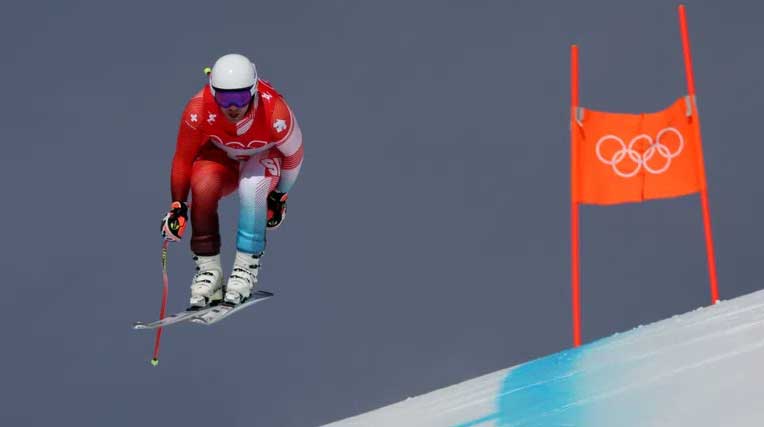 After a delay of more than 24 hours, the men's downhill from the alpine skiing program at the Beijing Olympics took place in perfect winter conditions with almost zero wind at the Alpine Center in Yangtze.
In a contested race, the victory was won by the Swiss Beat Foitz, for whom this is the first Olympic gold in his career.
The bronze medalist from Pyeongchang 2018 again showed his incredible skills to skate in equal parts and with a time of 1: 42.69 deservedly reached gold. For him, this is the third Olympic medal since the bronze medal in downhill and silver in the Super-G four years ago.

He also has one world title in downhill, from his home championship in St. Moritz in 2017.
Johan Claire from France came in a surprising second position with a deficit of only 0.10 seconds, who made a small inaccuracy when entering the flat section at the end of the track, which cost him gold.
Sochi 2014 champion Matthias Meyer (Austria) was satisfied with bronze, who was 0.16 slower than Foitz, despite his seemingly flawless descent.
At the foot of the medals was Canadian James Crawford, who finished just 0.07 behind Meyer. Norwegian Alexander Omod Kilde, named a big favorite for gold, was only fifth after several minor inaccuracies in the steep part at the bottom of the track.
With his victory today, Foitz brought the fourth Olympic gold to Switzerland in the men's downhill. Before him, Bernhard Russ had done so in Sapporo in 1972, Pirmin Zurbrigen in Calgary in 1988 and Didier Defago in Vancouver in 2010. Ironically, the designers of the downhill run at the Alpine Center in Yantsin were two of Switzerland's three previous champions, Russia and Defago.

After his final, Foitz paid tribute to another legendary Swiss skier, Didier Küsch, performing his famous "helicopter" with his right ska in the final area.
The men's alpine skiing competitions at the Beijing Olympics continue tomorrow at 5:00 am Bulgarian time with the super-giant slalom.