Big Sir Alex turns 80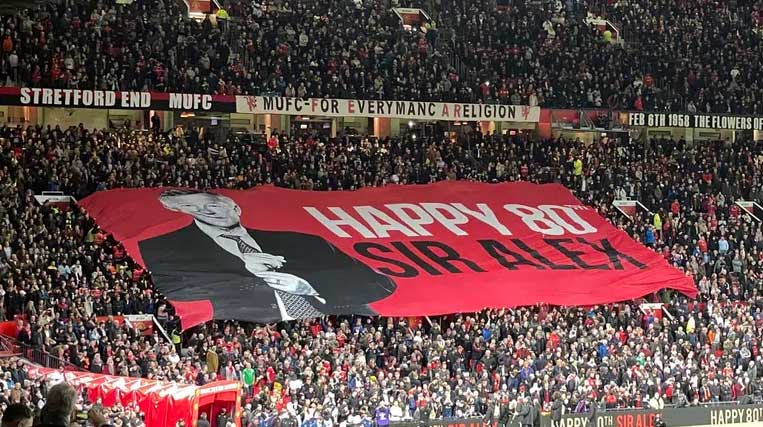 Legendary manager Sir Alex Ferughan is celebrating his 80th birthday today. Although he retired eight years ago, the Scot is still considered one of the most influential figures, and perhaps the most influential, in the coaching field. For Manchester United fans, he is a real icon. Under his leadership, the club won as many as 38 trophies, including 13 Premier League titles and two Champions League honors.
The treble from the 1998/99 season, which came after the famous turnaround in the Champions League final against Bayern (Munich), remains perhaps the most memorable moment for Manchester United in the Ferguson era. It was in 1999 that the Scotsman was awarded a knighthood.

After 27 years at the helm of Manchester United, he retired in May 2013, dating back to his last Red Devils title. Ferguson is the club's longest-serving manager at Old Trafford, breaking Sir Matt Busby's record for most games at the helm in December 2010.
United fans used yesterday's match against Burnley to mark the anniversary of their idol, who, as always, watched the match from the stands at Old Trafford. Proponents unfurled a large banner congratulating Sir Alex on his birthday, accompanied by a loud chanting of his name.