Buffon pointed out what Juventus lost with the arrival of Cristiano Ronaldo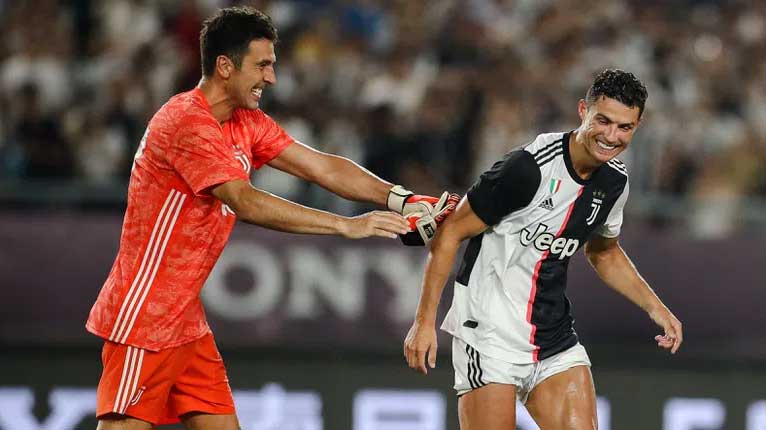 Legendary Italian goalkeeper Gianluigi Buffon said Juventus had lost its identity as a cohesive team with the arrival of Cristiano Ronaldo. The Portuguese superstar wore the Old Lady's shirt between 2018 and 2021, and is currently a Manchester United player. Buffon spent the 2018/19 season in Paris Saint-Germain, and for the next two years he was Cristiano's teammate at the Bianconeri. Buffon is currently playing for his home club Parma in Serie B.
"Juventus had a chance to win the Champions League in the first year when he came to the team. That was the year I was in Paris Saint-Germain. I couldn't figure out what happened. When I came back, I worked for two years with Cristiano and we understood well, but I think Juve lost their DNA to be a team.
In 2017 we reached the final of the Champions League because we were a very experienced team, but above all because we were one and there was strong competition in the squad for the starting places. "Ronaldo and I lost that," Buffon tolds.
At the same time, the world champion with Italy from the 2006 World Cup, who will turn 44 at the end of January, is in no hurry to stop playing professional football. "I would like to play in Mexico or the United States," the veteran said, adding that he did not know if he would be more involved in coaching or management in the future.
The guard also pointed out what keeps him motivated, even though he is already old for football. "The fact that I did not win the Champions League keeps my competitive spirit alive. Maybe I would have retired if I had won the Champions League, because in that case I would not have more important goals to achieve," said Buffon.