Charles Oliveira: I want Connor McGregor in May in Rio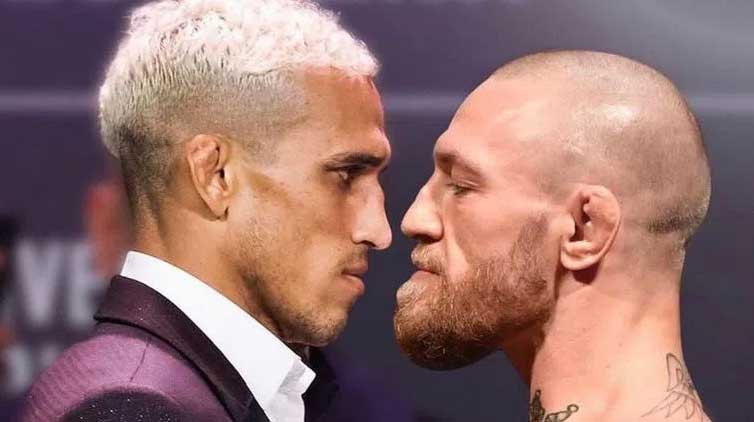 UFC lightweight champion Charles Oliveira wants to fight with Conor McGregor. The 32-year-old Brazilian is ready to pause the development in the lightweight category chasing big money in a match with the Irish star.
Recently, "The Notorious" threw down the gauntlet to his colleague and said he was ready to record another victory over a fighter from Brazil. McGregor pointed out that he managed to beat two Brazilians in the UFC. Oliveira, for his part, is ready to enter the cage with him in May in Rio de Janeiro.
Charles is not interested in weight and is ready to fight Connor even in the middleweight division. In an interview with Sherdog, Oliveira said:
"It seems to be the perfect time for such a battle. Connor personally challenged me to a duel, offering to settle the confrontation between Ireland and Brazil for the second time.
Not only is he interested in this, the whole world is waiting for this battle. So let's settle it, I'm ready to wait until May.
I am ready to fight him both in the light and in the middle and middle category. Even if the title is not set. Let him choose each option, and I will adjust.