Cristiano under a photo with Messi: I'm glad to see old friends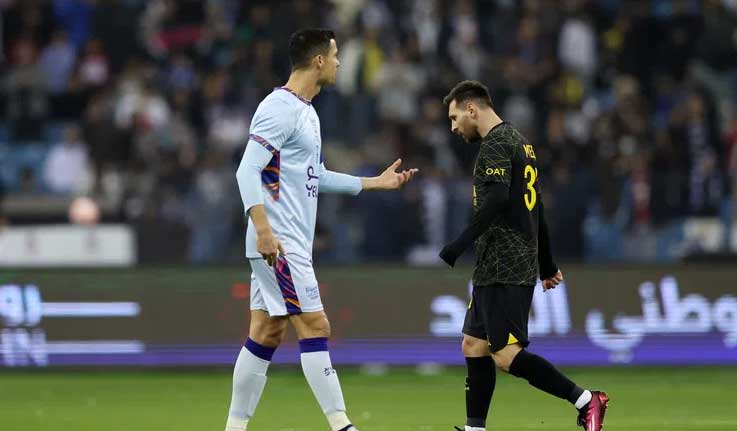 Cristiano Ronaldo was happy with his performance in the friendly match between Riyadh's national team and Paris Saint-Germain. The Portuguese star scored two goals and was named the best player in the match, and after it ended he posted several pictures on social media, including one with Lionel Messi, with whom he hugged on the pitch.
"I am happy that I returned to the field and entered among the top scorers. It was nice to see old friends," Cristiano wrote.
Messi published a short video of the greeting he and Ronaldo exchanged in the minutes before the start of the meeting. They were replaced in the 62nd minute. The Argentine also scored a goal. He opened the scoring in favor of PSG, and his team won 5:4.
Many have commented that Ronaldo and Messi faced each other for perhaps the last time as active footballers.
Choose your bookmaker from
here
...