Dallas defeated Minnesota in the only game of the night in the NHL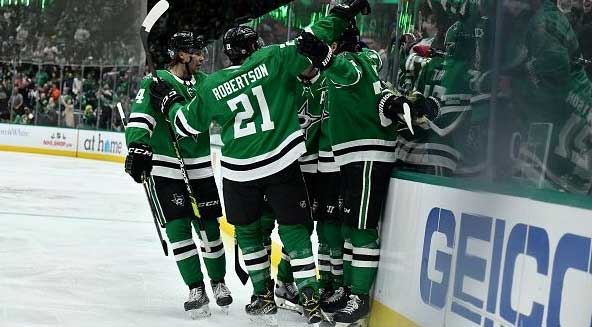 Joe Pavelski and Esa Lindel scored for Dallas with the first two shots of the game, and their team defeated Minnesota 7-4 in the only match of the NHL championship, which was played last night. Dallas scored 32 points, but remains in 6th place in the Central Division, where Minnesota is at the top with 40.
Pavelski opened the scoring in 1:31 minutes, and 1:53 minutes later Lindel scored after a solo break and passing the puck between the legs of goalkeeper Kam Talbot. Entering the match with two goals and two assists from Saturday's match, after today's match Joe Pavelski can boast of 8 goals and 9 assists in the last 12 games.
When Hartmann reduced the lead to 1: 2 in 5:25 minutes of the match, three of the five shots on both doors were goals.
Miro Heiskanen scored and passed for another for Dallas, and the other goals were scored by Tyler Sidjuin, Ruup Hinz, Jakob Peterson and Jamie Ben. Jason Robertson and Denis Guriyanov made two assists in the match each. Winners' goalkeeper Jake Oettinger saved 19 shots.
Kevin Fiala scored two goals for Minnesota, and Ryan Hartman and Kiril Kaprizov scored once each. Their goalkeeper Talbot saved 22 shots.
Hartmann and Fiala equalized for 2: 2 within 10 minutes in the first period, but Sijuin again gave the hosts the lead. Fiala's second goal came at 15:06 in the third half. The guests from Minneapolis took out their goalkeeper Kam Talbot and became with a numerical advantage of 6 to 4 only to reduce the liabilities and return to the match.
Otherwise, the third third started unhappily for the guests, who scored two goals in one minute (2:06 and 3:06), which increased their liabilities from 4: 3 to 6: 3. And 1:32 minutes before the end of the match Jamie Ben formed the final result on an empty net.