Embiid put the Sixers out of trouble with a game-winning basket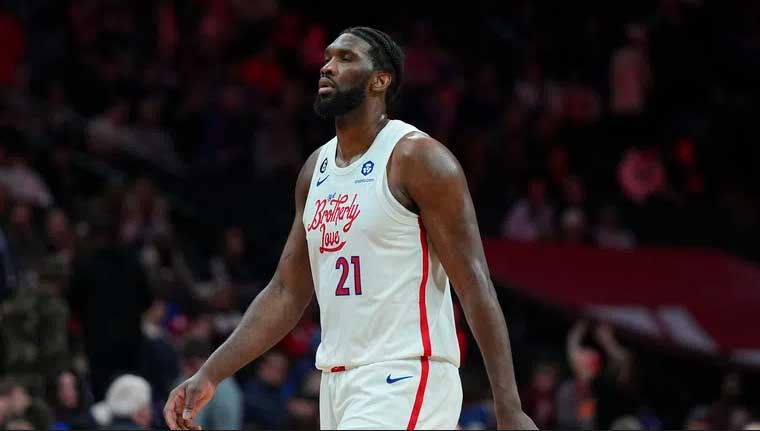 With a winning basket by Joel Embiid, the Philadelphia team recorded its 26th victory since the beginning of the regular season in the NBA. Doc Rivers' team won 118-117 (41-24, 25-32, 22-29, 30-32) over the Utah Jazz after Embiid hit a mid-range shot with about five seconds left before the final whistle.
In the standings of the Eastern Conference, the Sixers' team is in fourth place with a balance of 26 wins and 16 losses, while the "jazzmen" are ninth in the West with an asset of 22 wins and 24 losses.
The match itself started with a bang for the visitors from Philadelphia, who scored 41 points in the first quarter and even after its end secured a lead of 17 points at 41:24.
Gradually, however, the Utah team, which was without its leader Lauri Markkanen, caught up with its opponent, and before the start of the last part, the difference was shortened to only three points in favor of Philadelphia at 88:85.
The final period was very dramatic, with just under two minutes left in regulation, Mike Conley tied the score at 113-113 with a 3-pointer for Utah. A few lead changes followed before Embiid nailed the last accurate shot to give the Sixers the win.
James Harden was the most productive for Philly's success with 31 points, 6 rebounds and 11 assists. Joel Embiid scored 30 points with 7 rebounds, Tyrese Maxey had 21 and Shayk Milton added 17.
Jordan Clarkson led Utah with 38 points, 9 rebounds and 5 assists. Taylon Horton-Tucker scored 20 points off the bench, Walker Kessler had 15 points and 12 rebounds, and Mike Conley finished with 14 points and 8 assists.
Choose your bookmaker from
here
...