Emelyanenko defeated 51-year-old Jeff Monson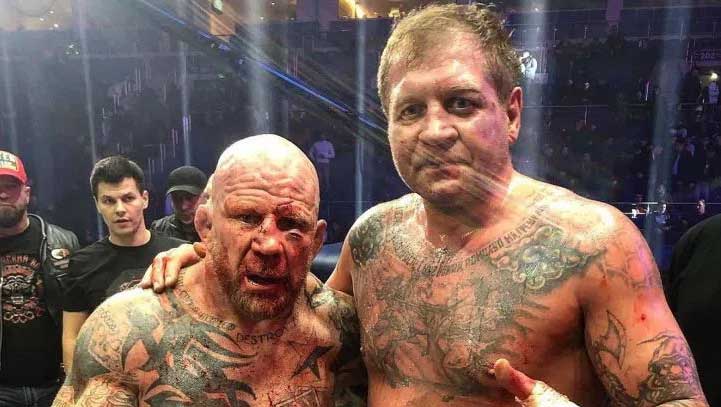 The long-awaited match between Alexander Emelyanenko and Jeff Monson in the "bare hands" format took place in Moscow.
The victory went to the 40-year-old Russian, who beat the 51-year-old American with a Russian passport in CSKA-Arena.
The match was a kind of revenge for the loss of Emelyanenko Jr. in 2011, when he was strangled in a match under MMA rules.
The match started at a slow pace. Emelyanenko controlled the initiative, the American defended and did not attack, because due to the difference in height and length of the arms there was no great chance of a fist exchange.

In the second minute Emelyanenko knocked Monson down.
At the beginning of the second round, the American managed to score several blows to the Russian's head, but he also collected blows and his face was covered in blood.
Monson changed tactics and, with his head down, pressed Emelyanenko to the net and erased the difference in height.
The Russian regained the initiative and managed to win the final round and won by unanimous decision, but generally did not convince of his superiority.