Ferrari hopes to retain its main sponsor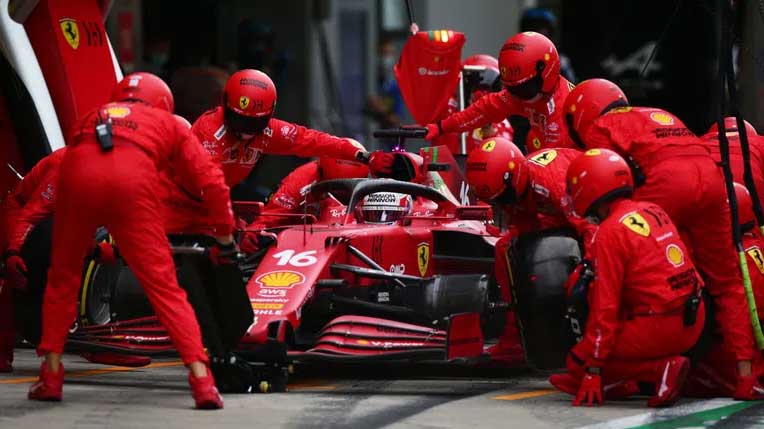 The partnership between Ferrari and Philip Morris International (PMI) dates back to 1973, and it is one of the longest in the history of the sport.
Over the years, PMI has sponsored Scuderia at various levels, and between 1997 and 2011 the team was known as Scuderia Ferrari Marlboro, and the cigarette company is owned by PMI. The partnership between the two companies has continued since the introduction of laws around the world that prohibit cigarette manufacturers from sponsoring sporting events and teams. Because of these laws, the Chinese Grand Prix in 2007 remains the last race in which Marlboro logos decorated Scuderia cars.
At the end of 2018, PMI opened its doors and returned its logos to Ferrari cars, promoting its Mission Winnow initiative, which aims to show how important science, technology and innovation are in various industries. In many countries, however, this has been seen as a new method by PMI to put a big "M" on Ferrari cars to remind them of their Marlboro cigarette brand.

It is for this reason that Scuderia had to remove the logos in most of the competitions in 2019 and 2021, and in 2020 they were used only during pre-season tests. In the starts in which they were present, the official name of the team was Scuderia Ferrari Mission Winnow, but the announced name for participation in the championship in 2022 Mission Winnow is missing.
This is what led to rumors that the partnership between Ferrari and PMI may be coming to an end, after nearly 50 years of cooperation. However, Scuderia leader Mattia Binoto said he hoped the PMI would remain part of the Ferrari family, despite the removal of its logos from the team's cars and teams.
"They were our main sponsor. However, if you see, we have applied for the 2022 season only as Scuderia Ferrari, without Mission Winnow. I hope we continue to work together, there are other opportunities to work together. We are still negotiating with them. We hope that they will remain our partner, a strong partner, but there is still time before that becomes clear, "Binoto said.