FIFA has refused to oust Russia from the World Cup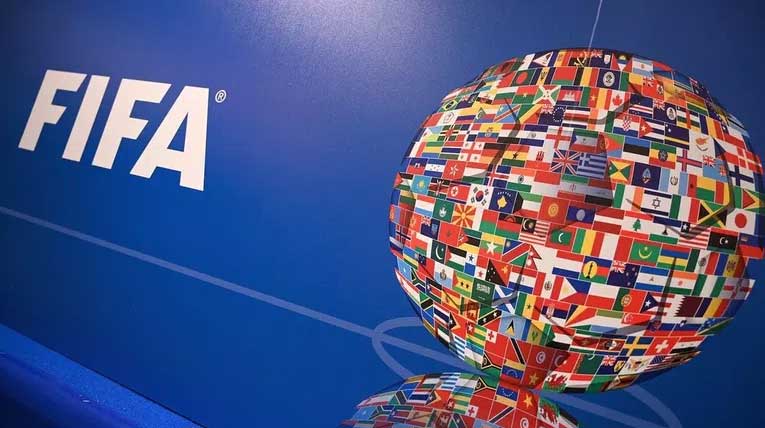 FIFA has finally announced its decision on the threat from several federations not to play in their matches against Russia in the playoffs for the World Cup in Qatar.
As is well known, Poland, Sweden, the Czech Republic and later Britain have already announced that they will not play against the Russian national football team until the war against Ukraine is over.
"Sbornaya" according to the program must meet first Poland in the final qualifiers for the World Cup next month, and then someone between Sweden and the Czech Republic.

Meanwhile, there have been calls for Russia's withdrawal from the World Cup. In the end, FIFA announced its decision, which, however, is quite Solomon's and in no way solves the problem.
Here are the FIFA decisions:
No football tournaments will be held in Russia, and home matches of local teams will be held on neutral ground.
Teams representing Russia on the international stage will compete under the name "Football Union of Russia", not "Russia".
The flag and the national anthem of Russia will not be used in the matches in which the Football Union of Russia participates.
In the meantime, FIFA will continue its dialogue with the IOC, UEFA and other sports organizations to assess whether additional measures or sanctions are needed, including possible exclusion from tournaments.

This measure may be imposed in the future if the situation does not change quickly.
"In view of the forthcoming World Cup qualifiers, FIFA has taken note of the positions expressed by the Polish, Czech and Swedish federations and we are currently in dialogue with them.
We will continue to seek a solution acceptable to all. Our thoughts remain with all affected by this shocking and disturbing situation ", announced FIFA.
The Polish Football Federation hastened to respond to this decision with a rather sharp tweet: "FIFA's decision is completely unacceptable to us. In the situation of war in Ukraine, we do not want to play games.
Our position remains unchanged. The Polish national team will not come out in the playoffs against Russia, no matter what name this team will compete in. "
Thus, FIFA is in a very delicate situation if it refuses to remove Russia from the World Cup, and at the same time decides to punish Poland, the Czech Republic and Sweden for their boycott.
This may further increase the negativity towards the football headquarters, which still does not have a particularly good reputation.