Francis Nganu and Cyril Gan face to face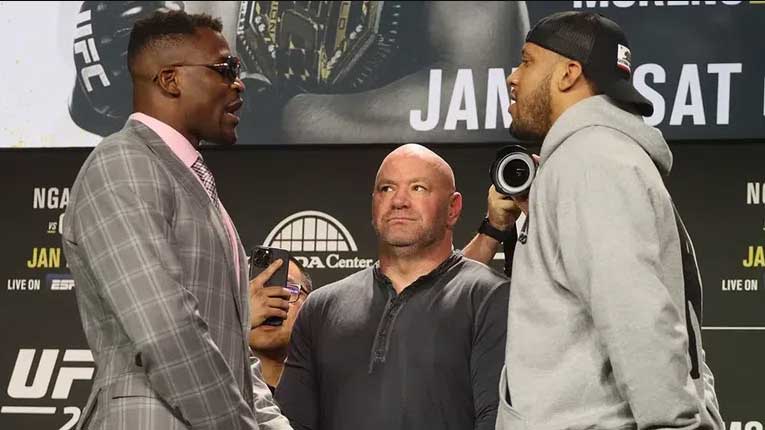 Francis Nganu and Cyril Gan stood face to face at the press conference before UFC 270, which is only a few hours away. In California, the two former teammates will combine the heavyweight titles. The Predator will defend the undisputed title against interim champion Bon Gamin.
Nganu is in a series of 5 consecutive knockout victories and wins each victory. His 3 losses are after a judge's decision. Gan, on the other hand, is undefeated and has 10 consecutive victories in his statistics.

In the main battle we will see a trilogy between the champion in the fly category Brandon Moreno and the former champion Davison Figueredo. The two fought twice in 6 months.
Their first battle was a draw, and the second Moreno won it with a submission.