Fury called Joshua an unnecessary loafer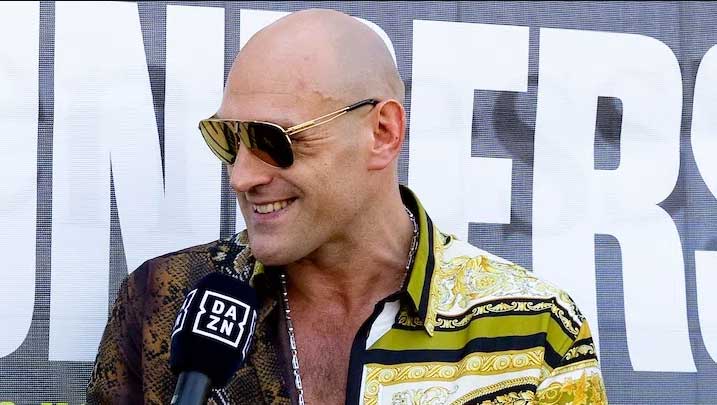 Tyson Fury keeps his peppery tongue in shape. WBC title winner spit on Alexander Usik and his compatriot Anthony Joshua. Fury is furious with AJ for giving WBA / WBO / IBO / IBF titles to Usik in their September fight in London. Tyson held all these championship belts when he defeated Wladimir Klitschko in 2015.
"You know what I can't figure out? That AJ gave Ukraine all these titles after I've been collecting them for so long. Unnecessary loafer!"
However, Fury did not end here. The Manchester boxer turned to Usik, accusing him of being on steroids, perhaps because for the first time in his career he gained enough muscle mass to enter the heavyweight division.

"Allow some little steroid man to come up from the middleweight division and take all your titles. I need a real British bomber like me to come and bring those titles back to Britain."
Usik has never been caught doping. Fury, on the other hand, tested positive for the anabolic steroid nandrolone in 2015, after defeating Christian Hammer, along with his cousin Huey.
The 33-year-old Fury comes after a victory in the 11th round with TKO over Diontay Wilder in their championship match last October.
"Unnecessary loafer," Fury continued. "Honestly - give them to me, give them to Gypsy King. Give them to me! I'll put them in their place. I'll get rid of the championship belts."
Joshua and Usik have a rematch planned around spring, probably in April.
Fury is also scheduled to fight in April, but it is not yet clear against whom. His compatriot Dillian White is said to be a possible opponent, but so far the two headquarters have not agreed on fees.