Gilbert Burns: Chimaev will not beat me easily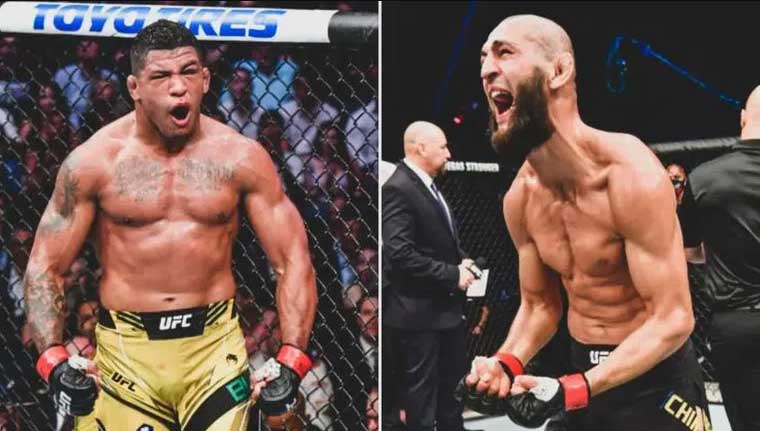 Gilbert Burns does not intend to give up easily in the battle with Hamzat Chimaev. The UFC is expected to announce the match, which will be part of the event on April 9.
Burns is a very dangerous opponent who is good in posture and on the ground. He has 6 wins by knockout and 8 wins in his career, which includes 20 wins and 4 losses. Durinho is a former contender for the welterweight title and lost by knockout to Kamaru Usman a year ago.
In his last battle, Burns managed to deal with Stephen Thompson in July 2021. In an interview with BJ PENN, Gilbert said he was very excited and added:

"I think Chimaev is confident. He says what he wants. I think he is very good, but I am the biggest challenge he has faced. I am excited.
I respect this man and I think he is very, very cool. However, he is a little arrogant and thinks he can easily beat me. Just make sure you have a PPV subscription on April 9th ​​and tune in to watch.
It will be a good match. I look forward to it. Let him say I have nothing to do with him. He can say whatever he wants.
It is very likely that Chimaev will fight for the title in a victory over Burns.