Griezmann will be out for a month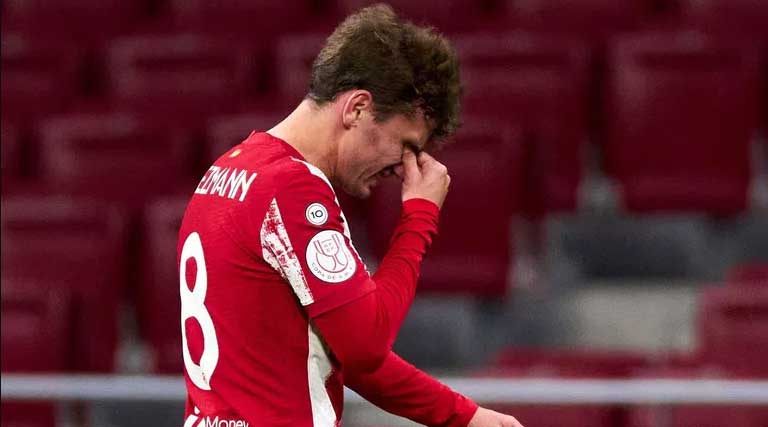 Antoine Griezmann emerged from the bench and scored his first goal of the month in Atletico Madrid's crushing 5-0 victory over Rayo Mahadaonda for the King's Cup, but was injured at the end of the match. The Frenchman has a muscle injury in the thigh of his right leg and may miss all the team's matches this month.
The club did not give detailed information about the condition of the striker, but confirmed that he is out for the visit of Villarreal on Sunday. According to AS, Griezmann will be out of action for between 4 and 5 weeks.

During this period, Atletico has a very busy schedule, which includes a match with Athletic Bilbao in the semifinals of the Spanish Super Cup, a possible final against Barcelona or Real Madrid, a visit to Real Sociedad for the King's Cup and a championship match with Valencia.
The French national team is expected to be on the line for the derby with Barcelona on February 6.
After returning from the Catalan giants, Griezmann showed good form and has a total of 8 goals - 3 in La Liga, 1 for the King's Cup and 4 in the Champions League.