Grigor against an uncomfortable opponent in the second round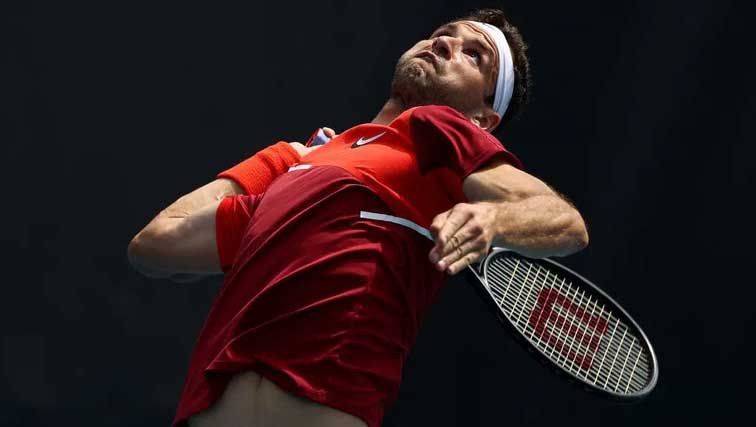 The best Bulgarian tennis player Grigor Dimitrov will plays against the Frenchman Benoit Perr in the second round of the Australian Open.
Earlier today, the 30-year-old Dimitrov, who reached the quarterfinals of the Melbourne Grand Slam tournament last year, started with a 6-4, 4-6, 6-3, 7-5 win over Czech qualifier Jiri Lehecka. 48 hours.
Benoit Perr needed five sets to beat Brazilian Thiago Monteiro 6-4, 3-6, 7-5, 2-6, 7-5 in 3:40.
In the fifth set, the Frenchman made a breakthrough in the 12th game and closed the match with his second matchball.

The 32-year-old Peer is currently 56th in the ATP world rankings, but reached №18 in November 2016. He has two victories in three matches against Dimitrov in the ATP tour, as well as another success at the level of "Futures" tournaments in the distant 2008. The last time the two played against each other was in 2015 in Tokyo, when Per won 6: 4, 3: 6, 6: 1.
On New Year's Eve, Benoit Perr tested positive for COVID-19 after arriving in Australia and became the first in the tour to be infected with the virus for the second time. This confused his preparations for the first Grand Slam tournament of the year, as he had to refuse to take part in the Summer Set in Melbourne.
"Hello, my name is Benoit Perr and I'm COVID positive for the 250th time. Honestly, I'm really fed up with all your nonsense, COVID. How do I feel? I only have a cold, but after all these quarantines, moving from room to room "All this time I'm completely alone on the other side of the world, I'm not very good psychologically," the bearded Frenchman shared on Twitter in his typical style.