Guardiola: Bernardo Silva is a perfect footballer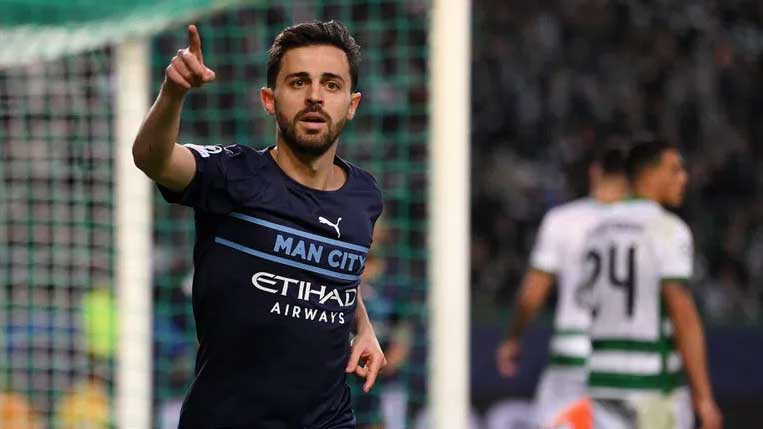 Manchester City manager Pep Guardiola has said Bernardo Silva is the "perfect footballer" after scoring two goals in the team's 5-0 victory over Sporting Lisbon in the first leg of the Champions League round of 16.
Manchester City dominated from the beginning to the end of the match in the Portuguese capital and practically secured a place in the quarterfinals, and the victory is the biggest for the team in a match with the eliminations in the Champions League. Silva scored two goals in the Champions League for the first time.

"I always tell him he's the perfect player. With the ball, he's more than exceptional, but he has to score and win games. I tell him he has to have the ability to do it.
He has the technique, everything," Guardiola said. "It was his hometown and he loves coming back here. Of course he is a former Benfica player, so tonight was special for him," the manager added.