Holland has set an important condition for moving to Barcelona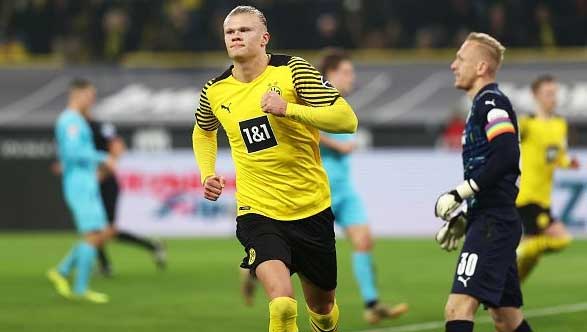 Borussia Dortmund striker Erling Holland has set an important condition for accepting to move to Barcelona next summer. The Norwegian is seriously courted by the President of the Catalans Joan Laporta, who has given a sign that he is willing to take the direction of the "Camp Nou", but he also has his requirements, "Sport" writes.
The most important condition for Holland is that the team qualifies for the next edition of the Champions League. At the moment, Barça has a lot of work to do to achieve this goal. The team is in 8th place in La Liga, 5 points behind fourth-placed Atletico Madrid. In addition, he dropped out ingloriously in the groups of this year's edition of the Champions League.
The Dutch contract has a buyout clause worth 75 million euros, which makes it a tasty morsel on the transfer market. Therefore, it will be extremely curious who will win the battle for his signature. Besides Barça, the candidates also include Real Madrid, Manchester United, Bayern (Munich), Juventus and others.
And this season Holland continues to show a killer form. So far, he has 19 goals in 15 games, plus 5 assists.