Horner wants Hamilton to stay in Formula 1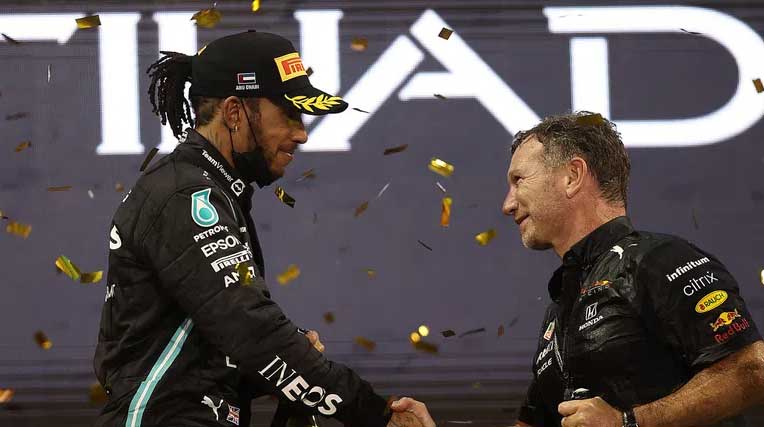 Red Bull team leader Christian Horner has expressed hope that seven-time world champion Lewis Hamilton will continue to compete in Formula 1 in 2022.
As is known, the future of the Briton was in serious doubt after the final of the 2021 season in Abu Dhabi. He was then deprived of a chance to become an eight-time champion after the car was released late and picked up at the start of the last round of Yas Marina.
This gave Max Verstappen another chance to attack and overtake his opponent, which the Red Bull star uses perfectly.
Since then, Hamilton has not posted anything on his social media profiles, and his only public appearance was at the Mercedes factory in Brackley, where the title of designer was celebrated. The head of the German team, Toto Wolf, himself fueled rumors that Hamilton may not be on the starting line in 2022, as he feels "disappointed".

However, his colleague and rival Horner expressed his hope that the Briton will stand at the start and continue his duel with Verstappen.
"I really hope Lewis stays this year. He still drives at an incredibly high level. He and Max were in their own league last year.
"After all, this will be entirely his decision, his career is his, he decides. "I'm sure he'll make the best decision for himself, he'll do what he wants, and we shouldn't interfere," Horner said.