Juventus ended the year with a victory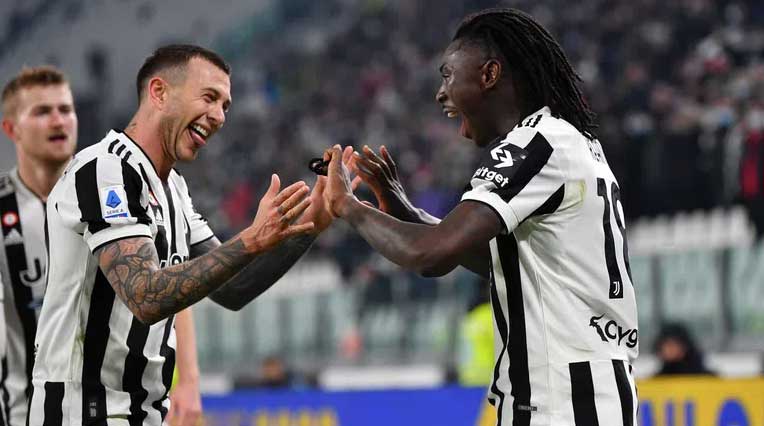 Juventus ended a difficult year with a victory. Massimiliano Allegri's team defeated Cagliari 2-0 at the Allianz Stadium after goals from Moyes Keane (40) and Federico Bernardeschi (83). The Bianconeri again had trouble creating positions, but recorded their fifth victory in their last six games in all competitions. They climbed to fifth place before playing the other matches of the round.
Walter Mazzari's team did not hinder Juve in much of the match. However, the guests had two great opportunities to equalize in the second half with a score of 1: 0. Cagliari remains penultimate with an asset of 10 points.
As expected, the "Bianconeri" had an advantage from the very beginning and quickly reached a dangerous situation over Cranio. After a corner kick, De Licht deflected the ball, but it went past the door. The hosts were close to opening the scoring in the 10th minute. Mois Keane found an excellent cross from Quadrado in the penalty area. The attacker shot with his head, but the ball hit the crossbar.
The next few minutes saw the problems of Juventus in attack. Allegri's team struggled to create goal positions. The lack of ideas gave hope to the guests, who even passed the center several times and organized something like an attack. Luckily, Juventus took the lead five minutes before the break. Bernardeschi tried a shot that was so inaccurate and weak that it became a cross for Keane, who was able to react quickly and the ball landed in the net.
After the break, Juventus tried to reach the second goal to avoid dramatic moments. The team actively started the second half and organized several attacks, but they did not lead to an accurate shot. The guests did not really hinder the opponent in the first hour of the game, but in the 60th minute they could easily equalize. Belanova centered and found the completely uncovered Dalbert, who was a few meters in front of the goal line. It is unclear how the Brazilian failed to hit the door from this position and sent the ball past it.
The Bianconeri again had trouble creating something dangerous, and Genoa reached a new opportunity in the 68th minute. Joao Pedro's shot was brilliantly reflected by Szczesny. After missing their chances, the guests scored a second goal in the 83rd minute. In a quick attack, Kulushevski found Bernadeski, who advanced from the left and then sent the ball into the net with a nice diagonal shot. For him, this was the first goal in Serie A since July 2020 and 43 consecutive games in which he had not scored.