Killian Mbape honored Thierry Henry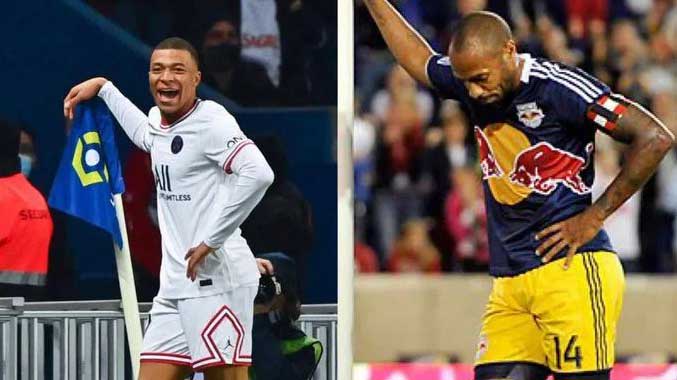 The comparisons between the young French star Killian Mbape and the number one scorer for the "cocks" in the history of Thierry Henry (51 goals) have never stopped.
After his 1-0 victory over Rennes, the Paris Saint-Germain striker himself gave occasion to talk again about his similarities with his famous predecessor.

After the goal, Mbape leaned on the flag at the corner kick, repeating Henry's position in one of his goals for the New York Red Bulls in the North American MLS League, where the famous Frenchman played in the period 2010-2014.