Kreichikova and Sinyakova triumphed at the AO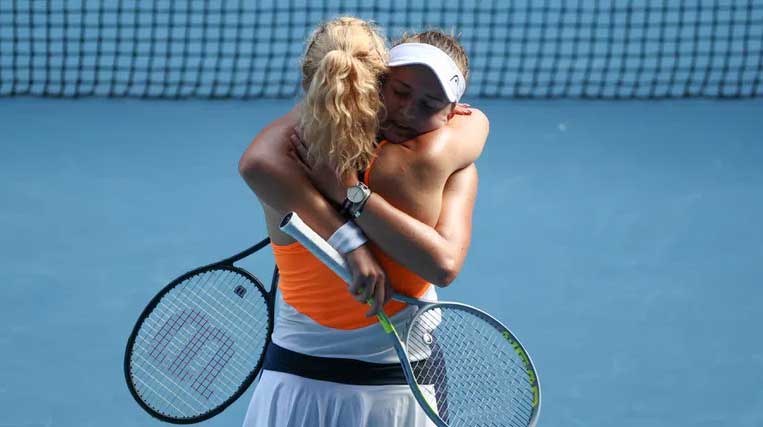 Czechs Barbora Krejcikova and Katerina Sinyakova won the women's doubles title at the Australian Open. In the final, they defeated the duo of Kazakh Anna Danilina and Brazilian Beatrice Hadad Maya with 6: 7 (3), 6: 4, 6: 4 in a match that lasted 2:42 hours.
The Czechs justified their role as favorites by being ranked No. 1 in the chart. The Kazakh and the Brazilian deservedly reached the match for the title, after they eliminated the second placed pair in the semifinals - the Japanese Shuko Aoyama and Ena Shibahara.

In the first set, both teams made two breakthroughs to reach the tiebreak won by Danilina and Hadad Maya after 7: 3. In the second set, the Czechs started with a breakthrough, solidified it by taking the pass and did not miss their lead to equalize the sets with 6: 4. In the decisive part, the Czechs made two breakthroughs, while their rivals made only one.
The greatest credit for the success goes to Barbora Kreichikova, who never lost her serve.