Kubrat Pulev laughs at Dos Santos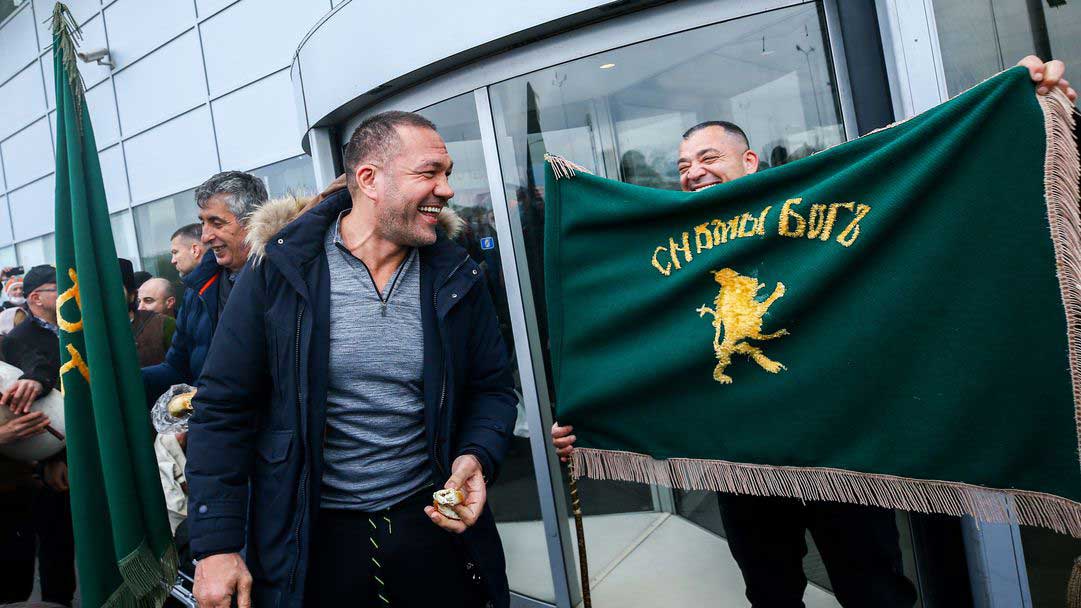 Heavyweight boxer Kubrat Pulev laughed at the threats of his upcoming opponent in the battle for "Trayad Kombat". The Bulgarian and Junior dos Santos will meet in the new discipline on February 26 in Houston, Texas. In front of "Bulgaria Today" the Brazilian announced that he will beat the Cobras badly.
Pulev showed on social networks the first page of our issue with the speech of Dos Santos and commented succinctly with "Hmm ... HAHAHA". He accompanied the publication with emoticons on two fists and the Bulgarian flag.
The cobra continues to prepare for battle at its favorite place - the Belmeken mountain base, which is located at 2050 meters above sea level. He also showed a video while driving on the snowy roads between Rila and the Rhodopes.

"I almost forgot how beautiful Bulgaria is. I'm coming ... Whoever wants, let him beat me," Pulev wrote jokingly, apparently his words in response to the threats of the Brazilian MMA champion. However, Junior dos Santos also complimented the Bulgarian top boxer.
"He's a very experienced fighter. Hell, he's seen by everyone. He hits very hard. He likes to fight. He likes to be in the ring hitting people and hitting him. Just like me. If there's anyone in the MMA world who can beat Kubrat Pulev, this is Junior dos Santos. This will happen! "