LeBron James confidently walks towards Abdul Jabbar's record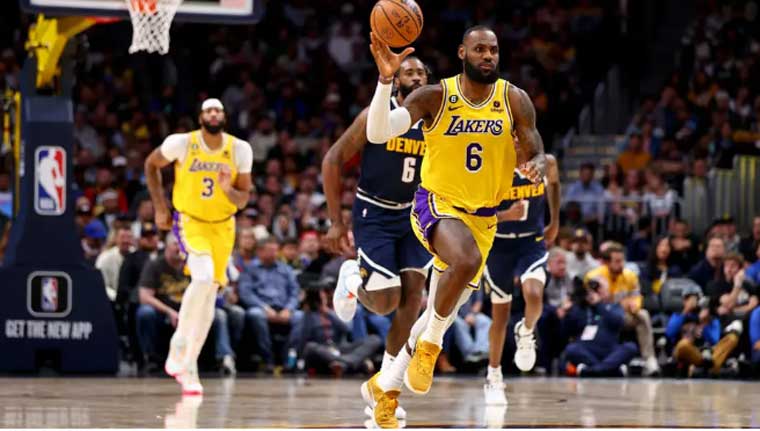 Veteran LeBron James again showed he has a fundamental role for the Los Angeles Lakers, finishing with 37 points, 11 rebounds and 4 assists in the team's 121-112 victory over Portland in an NBA regular-season opener.
Center Thomas Bryant also had a double-double (31 points and 14 rebounds) for the Lakers, who rallied from a 25-point deficit at the break to record their third win in their last four games after being on a streak of three losses in a row. However, they are still last in the Pacific Division with 22 wins and 25 losses.
German Guard Dennis Schroeder contributed to the success with 24 points. Anferni Simons scored 31 points for Portland, who are also at the bottom, but in the Northwest Division. The star of the team Damian Lillard scored 24 and gave 10 assists. Winger Jeremy Grant will score 19 points.
And James was a serious question mark for this game because of an ankle sprain, but with today's feat he is 233 points closer to icon Kareem Abdul-Jabbar's all-time scoring record of 38,387 points in the NBA.
Choose your bookmaker from
here
...