Liverpool match with Leeds has been postponed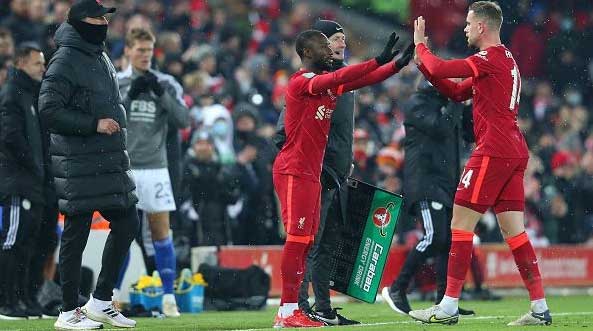 Liverpool's match against Leeds, which was scheduled for December 26, was postponed. The match between Wolverhampton and Watford, scheduled for the same day, will also not be played on a schedule. The reason for the postponement of both matches was a request from Leeds and Watford due to the many cases of infection in both clubs.
"Following requests for a postponement by Leeds and Watford as a result of COVID-19, the Premier League leadership met this morning and regretfully agreed to postpone matches to the two clubs concerned," the Premier League said in a statement.
After consultation with health authorities and the heads of English football, Leeds' training base was closed for two days. The Yorkshire Club has announced that it has five new cases of infection. For Watford, this is the third consecutive game to be postponed.
Liverpool also has problems with coronavirus infections. Virgil Van Dyke, Fabinho, Curtis Jones and Thiago Alcantara have missed the team's last two games after passing positive tests. However, the Merseysiders had no intention of postponing matches. However, Jürgen Klopp has repeatedly stated that it is not wise to play two matches in three days between December 26th and 28th, as planned by the holiday program. Now his wish is coming true and the team will be able to calmly prepare for the visit of Leicester on December 28.