Maccabi keeps going up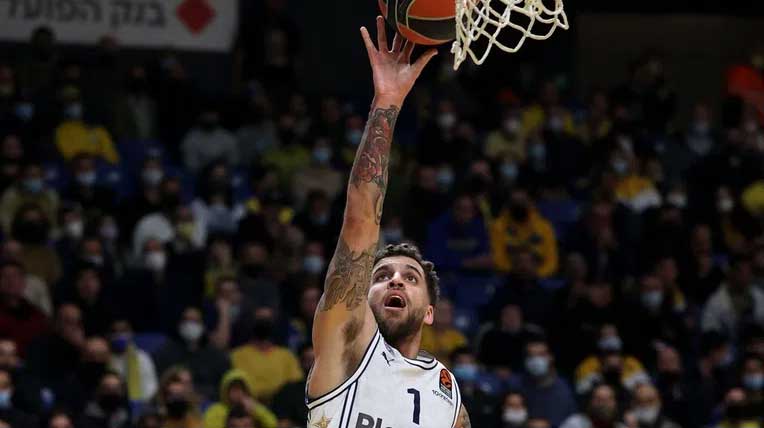 Maccabi Tel Aviv continues its rise with its second consecutive victory in the Euroleague. After last week the team of Ioannis Sfayropoulos recorded its first success since October over Olympiacos, tonight the Israeli grandmaster beat the German champion ALBA Berlin with 87:78 (23:23, 24:16, 20:19, 20:20) in postponed match of the 20th round of the tournament of the rich.
Maccabi's basketball players took the lead in the second quarter, as their assets rose to 17 points after halftime in the middle of the third period. The guests from Berlin did not give up without a fight and reduced their gap to 3 points in the decisive moments of the last quarter, but accurate shots by Keenan Evans and John Dibartolomeo decided the match in favor of the hosts.

Scotty Wilbekin led the winners with 18 points and 6 assists. Derrick Williams scored 16 more points, Jaylan Reynolds and Ante Zizic scored 14 points each, and Cameron Taylor scored 11.
Maodo Lo finished with 18 points for the Albatross, Luke Sikma added 12 and 6 rebounds, and Jovel Zoosman scored 10 points.
In the standings, Maccabi is in 12th place with 9 wins and 11 losses, while ALBA is in 16th place with 6 wins and 14 losses.