Magnificent Denislava Glushkova with her second victory at the AO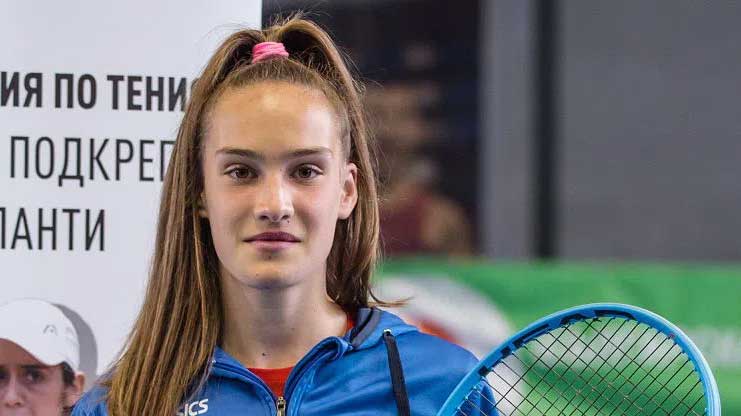 Denislava Glushkova continues with her magnificent performance at the Australian Open for boys and girls. The talented Bulgarian recorded a second consecutive victory without losing a set.
She beat Amelie Shmeikalova from the Czech Republic in the second round with 6: 3, 6: 2 in an hour and 56 minutes of playing on court number 14 and qualified for the round of 16.
In the first set Glushkova broke her opponent for 3: 2, led 4: 2 and closed the part with a second break. The 18-year-old Bulgarian tennis player made an early breakthrough at the beginning of the second set, took a 3-0 lead and allowed the Czech to take only two games.

Before that, Denislava eliminated with 6: 3, 6: 4 and №15 in the scheme Laura Hietaratna from Finland.
In the round of 16 Glushkova will play against the world №1 in the girls Petra Marchinko from Croatia. For the Bulgarian this is her debut in the Grand Slam tournaments.
Glushkova received this chance as a result of her results and the support of the Bulgarian Tennis Federation. BFT provided Glushkova and Dinko Dinev with national coach Daniel Angelov for their participation in the tournaments in Australia. In 2021 he was with them in tournaments in Spain and Kazakhstan.
Denislava Glushkova is a competitor of TC Dema and is assisted by Mariana Nenova, member of the Board of BFT and president of TC Dema.