Man United raises the white flag in the battle for Erling Holland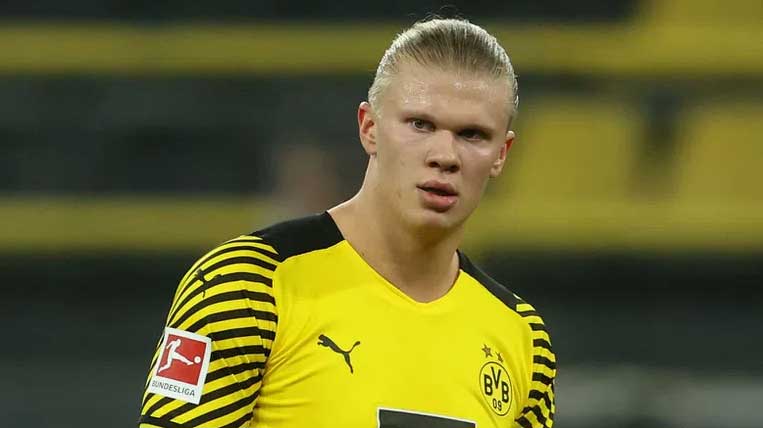 Manchester United seem to be raising the white flag in the battle for Erling Holland. The English have come to terms with the fact that it will be difficult to persuade the footballer to agree to come to Old Trafford, as he prefers to continue his career at Real Madrid, writes ESPN.
The Netherlands is expected to leave Borussia (Dortmund) at the end of the season. Then the price of the footballer will be 75 million according to a clause in his contract, which attracts the attention of most European giants who are ready to fight for his signature. He is said to be wanted by Man United, Man City, Liverpool, Real Madrid, Barcelona, ​​Paris Saint-Germain, Bayern, Juventus and others.
United have been following the Norwegian since he was 16, while he was wearing the Molde team. The British tried to attract him in January 2020, but then he preferred the offer of Borussia.
The Red Devils were ready to launch a new offensive in the summer, using all their trump cards, including their manager Ralph Rangnik, but recently the mood of Old Trafford has changed and the club has realized that attracting 21-year-old talent perhaps this time too it will not happen and their efforts will be in vain.

Holland has not shown much interest in the courtship of the Red Devils so far, and he will be even less motivated if the team does not qualify for the Champions League.
The main reason is the interest from Real Madrid, which at this stage is considered the favorite to sign the Norwegian. Florentino Perez is determined to build a new Galaxy, bringing the two new stars of European football in the summer - Killian Mbape and Erling Holland to the Bernabeu.
Thus, Manchester United are already working to find an alternative to Holland and no longer intend to pursue a player who prefers to go elsewhere. The club must attract a new striker in the summer, as Edinson Cavani will leave, and the future of Cristiano Ronaldo is also not entirely clear. So finding a proven goal scorer is a top priority. However, attracting one will probably happen only after finding a new manager.