Manchester City has contracted Argentine talent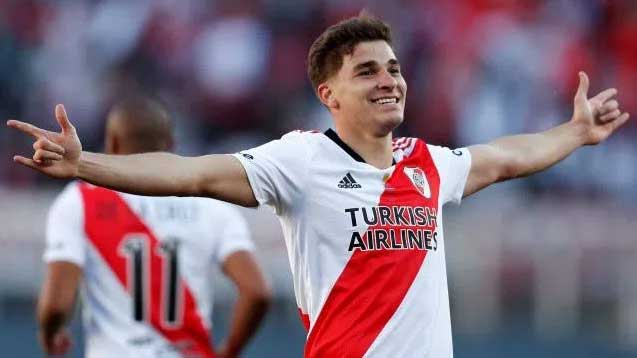 Manchester City is close to attracting River Plate striker Julian Alvarez. The 21-year-old footballer is considered one of the great talents in South America. He played a very strong season in which he scored 24 goals and made 15 assists in 46 games for the "Millionaires".
According to journalist Hernan Castillo, the deal between City and River for Alvarez has already been finalized, with the Argentines even appointing Ezikel Barco from Atlanta United as his deputy.

At the same time, journalist Juan Cortese also confirmed an agreement between the Citizens and the Millionaires, but he claimed that the two clubs had agreed that Alvarez would stay on the River at least until the summer or until the team's participation in the Copa Libertadores. to last until October.
Alvarez is said to have a buyout clause worth 20 million euros, but it is unclear whether City will pay it in full, given that the player's contract is until December 2022.
Some time ago, the striker was monitored by Manchester United , Bayern and Real Madrid, but it seems that the English champion has managed to overtake competitors for his signature.