Mancini remains optimistic about the 2022 World Cup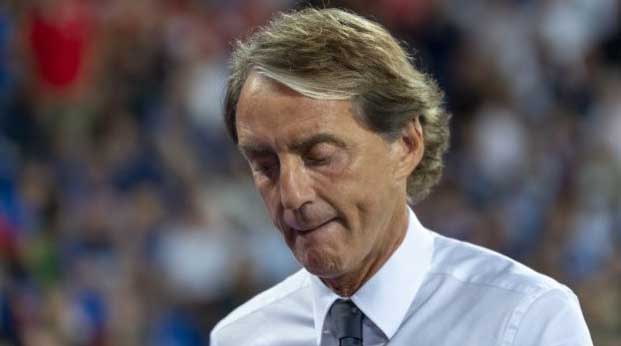 Italy's national football team is celebrating one of its most successful years since winning the European title. However, Roberto Mancini's team later failed to qualify directly for next year's World Cup in Qatar.
The Italians were in group with Bulgarian, North Irland, Latvia and Swiss which was the winner of this group, which means Italy must have to go through the playoffs. At the barrages at the end of March, the Italians will have a match with Northern Macedonia, and in case of success - a decisive meeting with the winner of the match: Portugal - Turkey. Despite the difficulties, coach Mancini is optimistic:
We relaxed a bit at the end of the qualifiers and now we have to roll up our sleeves and do a great job in both matches. I am still optimistic. I knew that a group with Switzerland would be difficult. We dominated the match in Basel, but this is football. "Fortunately, we still have a chance and we have to do everything we can to go to Qatar," he tolds.