Martin Atanasov with 6 aces led Ziraatbank to the semifinals of the Turkish Cup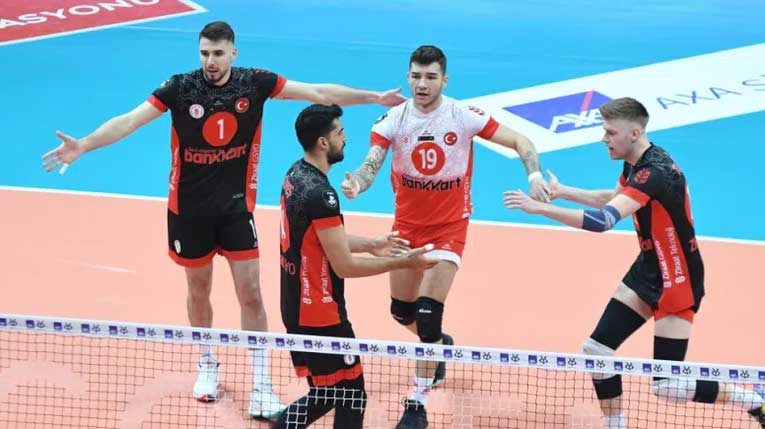 The national team player Martin Atanasov and the team of Ziraatbank (Ankara) qualified for the semifinals of the Turkish Cup tournament. The team led by Roberto Santili defeated Yeni Kyzaltepe Spor with 3: 0 (25:12, 25:20, 25:17) in the quarterfinal match of the competition, played in the Turkish capital.
Thus, Ziraatbank became the second team to qualify for the Final Four of the tournament, after Galatasaray HDI Sigorta (Istanbul), which defeated Allpower Aqua Gizre Belediye with Georgi Seganov and Svetoslav Ivanov in the team.
The other two quarterfinals, between Fenerbahce (Istanbul) and Spor Toto (Ankara), and between Halkbank (Ankara) and Arkas Spor (Izmir), will be played tomorrow (December 24th).
Martin Atanasov played a strong match, scoring 10 points (6 aces) and was second in terms of performance. The biggest asset was recorded by Bedirhan Bulbul with 14 points (3 aces, 3 blocks). For the opponent Michal Filip he finished with 14 points (2 blocks).