Messi became Argentina's No. 1 Athlete for the second time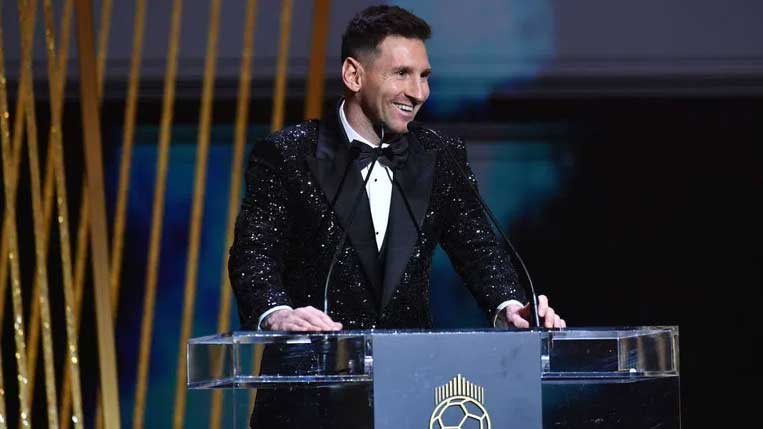 The Paris Saint-Germain superstar Lionel Messi has been named Argentina's No. 1 Athlete for 2021. Thus, the striker received the Olimpia de Oro award only for the second time in his career after 2011.
"I am grateful to everyone who helped me for this award. It is very special because of everything that has happened this year and winning the Copa America after such a long wait. I want to share it with the coaching staff and my teammates from the national team. "It's always special for me when I get recognition in my country," Messi said via a video link from Paris.
The footballer fought for the prize in the competition of boxer Brian Castagno, basketball player Facundo Campazzo and retired judoka Paula Pareto. Messi also grabbed the Olimpia de Plata award in the "Best Footballer" category for a record 13th time. This year, he led Argentina to the Copa America triumph, won the Copa del Rey with Barcelona, ​​became La Liga's top scorer and took his record seventh Golden Ball.
Meanwhile, tennis player Diego Schwartzman has been named Argentina's No. 1 Athlete for 2020, as last year's ceremony failed due to anti-epidemic measures in the country.