Milwaukee ended December with a five-game winning streak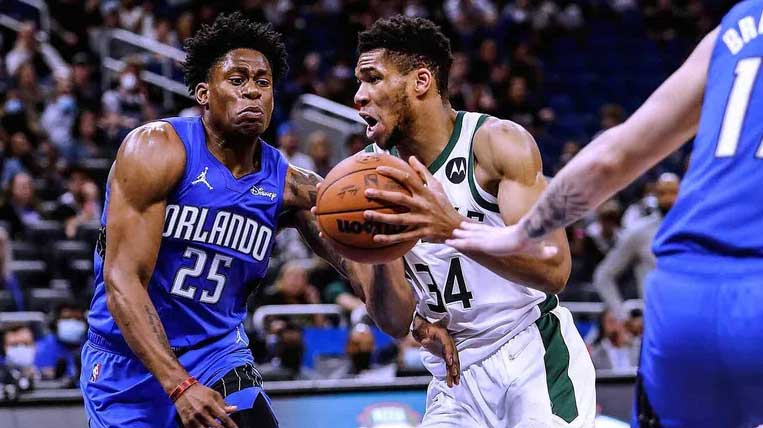 The Milwaukee team won as a guest with 136: 118 over Orlando in a match of the NBA regular season.
Yannis Adetokumbo was the biggest contributor to Bucks' success, scoring 33 points, winning 12 rebounds and five assists.
Jrou Holiday came in with 25 points, 5 rebounds and 5 assists, and Chris Middleton added 22 points and 6 assists for the Milwaukee team, which ended December with a five-game winning streak.
For Orlando, the defeat was the fifth in a row at home.
Franz Wagner scored 20 points and 3 rebounds for Magic. The 20-year-old German scored over 10 points in the 18th consecutive game, and Wendell Carter finished with 14 points, 10 rebounds and 5 assists.

In another game of the evening, Washington beat Cleveland 110: 93 at home. Bradley Beale contributed 29 points, 6 rebounds and 10 assists, which was his personal achievement for the season.
For Cleveland, Kevin Love scored 24 points and won 11 rebounds, while Evan Mobley scored 14 of his 21 points in the first half. The Cavaliers played their first game after the injury of the Spanish guard Ricky Rubio.