Nadal: I'm sorry about what happened to Djokovic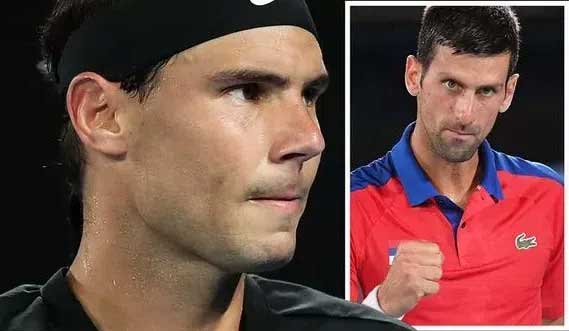 Rafael Nadal said he regretted what happened to his colleague Novak Djokovic, whose Australian visa was revoked at Melbourne airport, but stressed that the Serb was fully aware of the risks of such a scenario.
The 34-year-old Djokovic, who, like Nadal, is a 20-time Grand Slam champion, arrived in Australia with permission from the Australian Open to play without a vaccine, but border officials did not accept the medical exception as satisfactory. which was done for him.

"Of course I don't like what's happening. I'm kind of sorry about what's happening to him," Nadal said of the world leader.
"But we all knew for a long time what the conditions would be, so he made his own decision," said the Spaniard, who spent a month COVID-19.
"The situation with Djokovic is very unpleasant and it is normal for people here in Australia to be angry. They have gone through very difficult lockdowns, which has left many people unable to return home. I believe what they say. scientists - that we need to be vaccinated. This is my view, "Nadal explained.